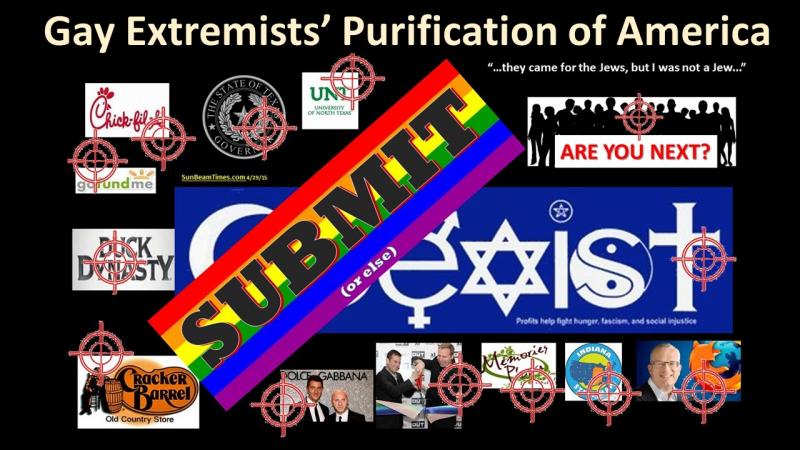 www.WisconsinChristianNews.com
Today's message is not pleasant. In fact, it is utterly revolting. Yet, if we really intend to be true Salt and Light in a world ruled by the demonic, we MUST face the facts of the spiritual war that is raging all around us. We MUST be informed, lest we perish for lack of knowledge. I pray the Lord will open some eyes to the truth of the topic at hand today: The Homosexual Agenda.
I can hardly believe things have "progressed" this far down the path of deviancy, here in the United States and across the entire globe. As I read about what the world was like in the days of Noah and Lot, I have a hard time imagining that it could have been any worse or any more deviant than the days we're living in RIGHT NOW. Those on the "left" will equate the depravity of sodomy and the right to commit acts of sexual abomination with such things as "civil rights," "freedom," and they will use phrases like "love wins" -- when even the Supreme Court of this nation hands down a demonically-influenced decision and seeks to legislate this ugly immorality and impose it on us all.
And it does so by FORCE -- as it must -- for "where the Spirit of the Lord is," Scripture reminds us, "there is liberty, (or freedom)." And CERTAINLY, the Spirit of the Lord is nowh ...