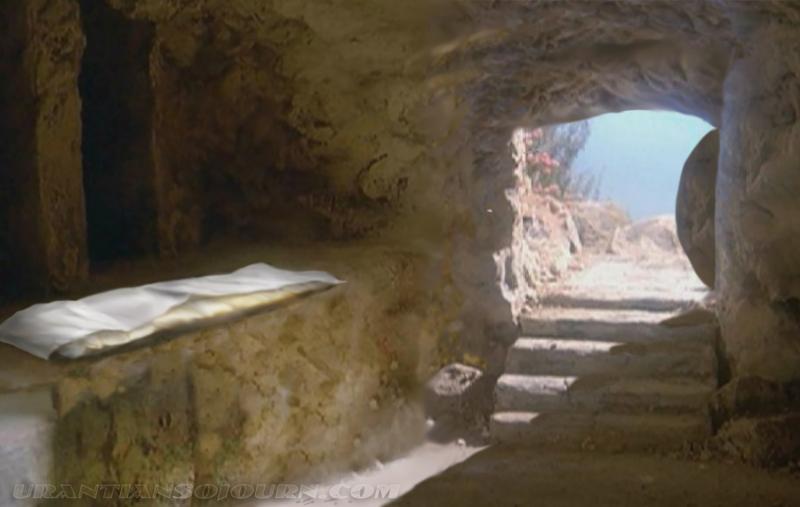 Complimentary Story
The disciples knew what was coming. The Passion should have been no surprise to them. They had been told of its reality. "Jesus took the Twelve aside and told them, 'We are going up to Jerusalem, and everything that is written by the prophets about the Son of Man will be fulfilled. He will be handed over to the Gentiles. They will mock Him, insult Him, spit on Him, flog Him and kill Him. On the third day He will rise again." (Luke 18:31-33).
Luke shares the disciple's reaction to this radical news: "The disciples did not understand any of this. It's meaning was hidden from them, and they did not know what He was talking about." (vs.34)
This response points to the human side of these semi-prepared disciples. Having experienced their Master over a three year period, and gained a sense of His remarkable mission, this news implied an end to it all.
How could this be? How could their trusted Lord allow this "defeat" to take place?
What these disciples could not appreciate at this junction of their journey was the maturing that would occur through this coming, traumatic time. Indeed, their future ministry would not be focused on past miracles of their Master…but on the one miracle that would most fully define Christ and His main mission -- the resurrection!
What may have sounded like the "agony of defeat" would prove to be the greatest victory. There was a ministry plan that would excel as a result of the Passion. The last verse of Jesus' pronouncement would become the greatest victory of all times! But what preceded it was also essential toward that victory.
Discipleship is certainly a journey of "highs" and "lows." It is filled with moments of despair…followed by new and deeper delight. We have agonizing "Fridays"…and celebration "Easters" -- and both hold purpose and meaning. God's love plan is far bigger, grander that our human capacity to conceive.
The darkest time was before the dawn. Death on Good Friday would be swallowed up in Easter victory (1 Corinthians 15:54b)! Christ is still risen!
Pastor Dan Kohn (715) 610-2400
Email:
revkohn@gmail.com