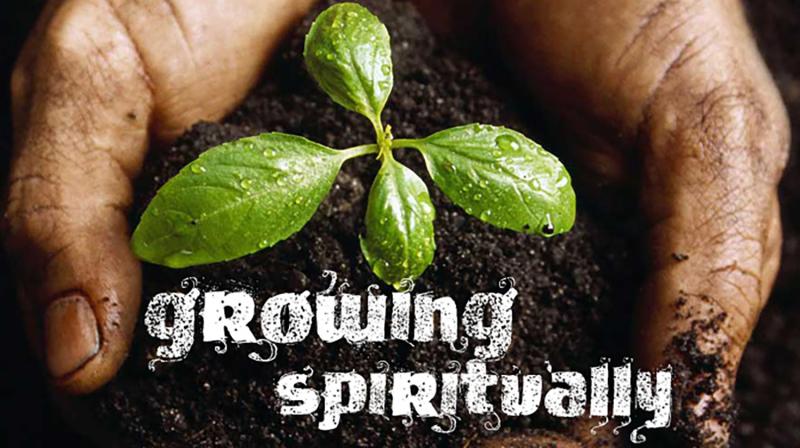 Complimentary Story
In our last article, we spent time focusing on Paul praising the Colossians for their faith, love, and hope. He prayed unceasingly, without letting up, that they would persist in faith, love and hope. He did not want them to rest on their accomplishments but desired that they continue to grow in the Lord.
Think of a professional sports player sitting on the bench. He could have an attitude of, "I made it to the professional level and I make a pretty good pay check so I am content," or he could be driven to improve his skills due to the opportunity given to him. Paul did not want the Colossians to rest on their laurels (e.g., "well, I am saved and a nice person"); instead, he wanted the Colossians to continue to improve and show their new life in Christ Jesus. He "desired" that they be filled. This means he "requested, begged, and petitioned" God on their behalf. Certainly, he petitioned to God, but He is also imploring them to continue to grow in the Lord. Paul's petition can be broken into three areas: service, power and gratitude.
1.) Service (vv. 9-10)
Verse nine states, "knowing of His will." God's will refers to what God desires of you. Notice this is not your will to serve God, but His will for you to serve Him. It is His guidelines for serving, not the way we personally feel is best. Even further, you cannot pick and choose what you want to follow from a list of possibilities. The love of God and the holiness of God exist in harmony alongside the grace of God and the justice of God.
Remember, Paul's concern for the Colossians was that they would be tempted to add to and pervert God's truth for today. By appealing to knowledge, Paul is pointing them to the fully revealed knowledge of Jesus Christ and implying that Gnosticism does not have the answers.
Knowledge is "a recognition, acknowledgment; full and complete discernment." It is less of an arrival at new information and more of an acknowledgment of what is already known. A saint of God must know God's will before He does God's will. You are not going to know God's will about love, justice, salvation, service, or any other topic without spending time in God's Word rightly divided.
Wisdom is truth applied. There should be no separation between learning and living. Wisdom recognizes spiritual truth and allows the Spirit to apply it to service and personal character.
Spiritual understanding is an ability to discern. It is the ability to understand what God is doing today (e.g., forgiveness comes not through animal sacrifices but by the shed blood of Christ) and knowing what actions please God and those that do not. It is the Holy Spirit that lives within each believer that gives us this spiritual understanding.
As much as Paul had previously praised the Colossians for their service, he knew they still needed continual wisdom and discernment to know...
• How to walk worthy of the Lord. Did their actions please the Lord or not?
• How to be fruitful for Him. Are we allowing Him to work in us and through us?
• How to truly know the Savior. There is a big difference between theoretically knowing God and personally knowing Him. Obviously, our relationship with Him is established when we are reconnected with Him as we trust in Jesus Christ as our personal Savior by believing that He died for us personally on the cross, was buried, and rose again the third day. The desire of the believer's heart should be growing more and more in knowledge of our Savior as each day passes.
2). His Power (v. 11)
Paul prayed that the Colossians would know that they were enabled with all power (dynamite) according to His vigor. We are not expected to serve Him in our own strength. He empowers us and equips us to live for Him. Ultimately, Paul is not thanking them for what they have done, but what God has done and will continue to do through them. Don't ever forget that the Lord is also working on you to conform you to His image.
Our Lord is the One who gives us the ability to be patient (endurance in action), longsuffering (self-restraint) and joyful (springing from thanksgiving). This is the fruit that the Holy Spirit produces in our lives as we allow Him to have His way with us.
3). Gratitude (vv 12-14)
This word points us to the Lord Jesus Christ, our Savior. He has given us so much! The more we understand what we have in Him, the more we overflow with gratefulness toward Him.
These verses mention some of the things He has done. Things like:
• He has made it correct for us to partake in inheritance (a lot; a position assigned).
• He has delivered us once-and-for-all time (rescued from danger forever).
• He has translated us (deportation from one side to another).
• He has redeemed us (to release a prisoner by the payment of a ransom).
• He has forgiven us ALL trespasses by virtue of His substitutionary sacrifice.
All that you have eternally is due to Jesus Christ. We serve Him in His strength, which springs from the thanksgiving we have for all our Savior has done and continues to do.
BEREAN BIBLE INSTITUTE
P. O. Box 587
Slinger, WI 53086
Phone: 262-644-5504
www.bereanbibleinstitute.org
E-mail:bbi@bereanbibleinstitute.org