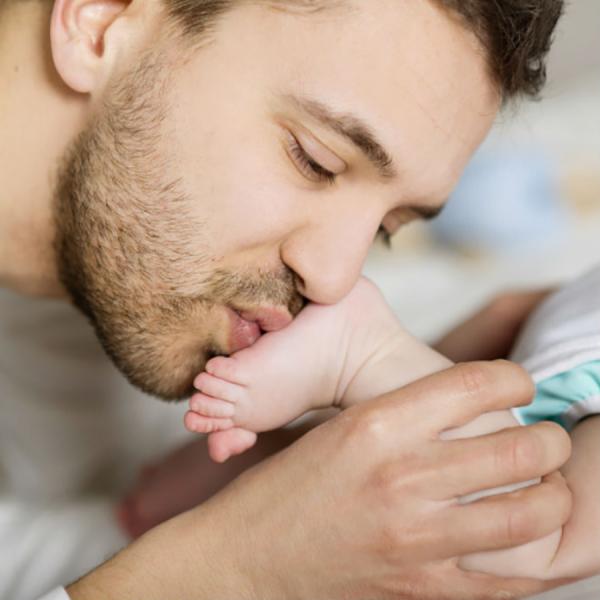 Complimentary Story
Father's Day. These two words conjure up a dad who is a role model for his children, works hard to provide for his family, and is a supportive husband to his wife. He helps her with discipline, plays with his children and takes them on trips to the park or vacations which will hopefully provide lasting family memories for them. Fathers also teach their children right from wrong.
Sadly though, this idyllic image is not how things work out for many clients at Bella Medical Clinic or other pregnancy centers. This writer spoke with the Bella social worker, Sue Kraus, who indicated that participation of fathers in the pregnancy process is at a low so far this year. One would think that as his fiancée, wife, girlfriend or significant other had become pregnant with his child, that the soon-to-be father would be just as excited about the unborn baby as the baby's mother is. Not always the case. Many times fathers are too young to take on the responsibility of a child or fully understand what love really is. He may not want that role as it might interfere with his college, business or other life goals. In addition, as we know, some men take advantage of a woman's feelings to lure her into bed, and when she becomes pregnant, he may respond: "It's your problem, deal with it or get an abortion."
However, recent research from the University of Maryland, published in December 2008, in the
Journal of Marriage and Family
, "has demonstrated that the best time involving the 'unmarried father' and for building the 'foundation to a stable family life, are the critical months of pregnancy.
"The study is the first to explain the importance of the pre-natal period in the formation of non-traditional family patterns. The researchers analyzed data drawn from an ongoing project — the Fragile Families Child Well Being Study — which mostly involved unmarried couples, a total of 1, 686 couples in all.
"In their analysis, Cabrera [Natasha, University of Maryland Human Development professor, principal investigator and researcher of the University of Maryland Population and Research Center], and her colleague, Jay Fagan at Temple University, found that fathers involved during pregnancy were significantly more likely to remain involved in raising their child at age three."
Ironically, when abortion is involved and a father wants to be involved in raising his child, with abortion laws in the U.S. as they stand, these fathers can't be involved. The law gives the woman the total right and control over whether her child lives or dies. Roe v. Wade did that in 1973, when it became the law of the land and allowed abortion on demand in this country. Legal attempts have been made over the years to amend the law and allow fathers their rights, but to-date, all attempts have failed. Women still have the final word.
Amidst this chaos of fathers and their rights/involvement with pregnancy, Bella has a wonderful program for both parents. As Christians and supporters of life and family, we need to encourage our children, especially our young men, to take responsibility for their actions, and if a child is conceived, be a father figure and a role model for his child, no matter what path his life may take. He is still the father of his child. As research has shown over the years, lack of a father in the home and a child's life has been detrimental to both.
Donate to Bella. Help Bella continue its programs and outreach to fathers and mothers. Donate to Bella online at:
www.Bellamedclinic.org
or, send in a donation, made out to: Bella Medical Clinic. Send to:
Bella Medical Clinic, 1484 West South Park Avenue, Oshkosh, WI 54902.
BellaMedicalClinic.org