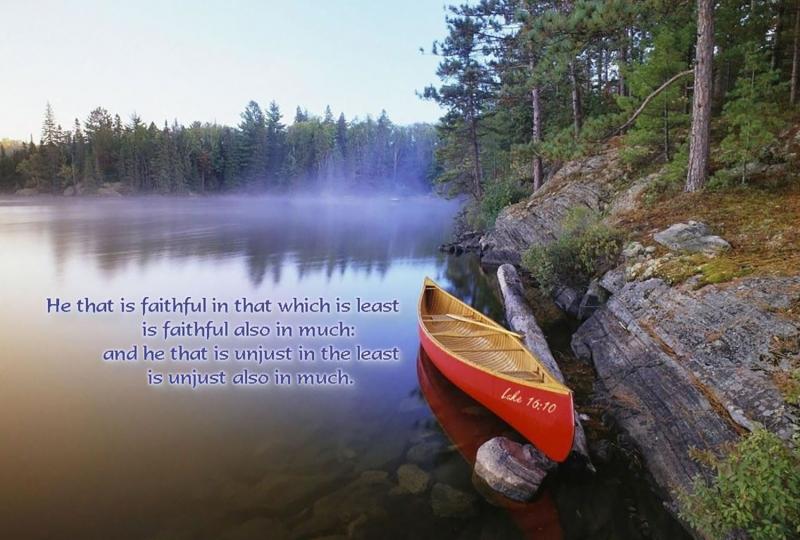 Are you waiting for the big break or the big opportunity that will yield a great job or a decent salary? The sad truth is, if you wait around for that big moment, the probability of it ever happening is next to non-existent. Why? Rarely does something extraordinary happen like that.
Before you get totally disappointed and wonder if you should sit in a corner the rest of your life, realize if you want the great break, you have to be a faithful person. Carefully read through the truth found in Luke 16:10-12. "If you are faithful in little things, you will be faithful in large ones. But if you are dishonest in little things, you won't be honest with greater responsibilities. And if you are untrustworthy about worldly wealth, who will trust you with the true riches of heaven? And if you are not faithful with other people's things, why should you be trusted with things of your own?"
In other words, grow where you are planted. Become a faithful person in whatever responsibilities you have now.
Becoming a faithful person in a big enterprise does not happen when you get that opportunity. It results in being diligent and faithful in even the smallest of details and jobs.
If you are into sports, music, academics, or whatever, to be good at your area of interest, you have to be a ...