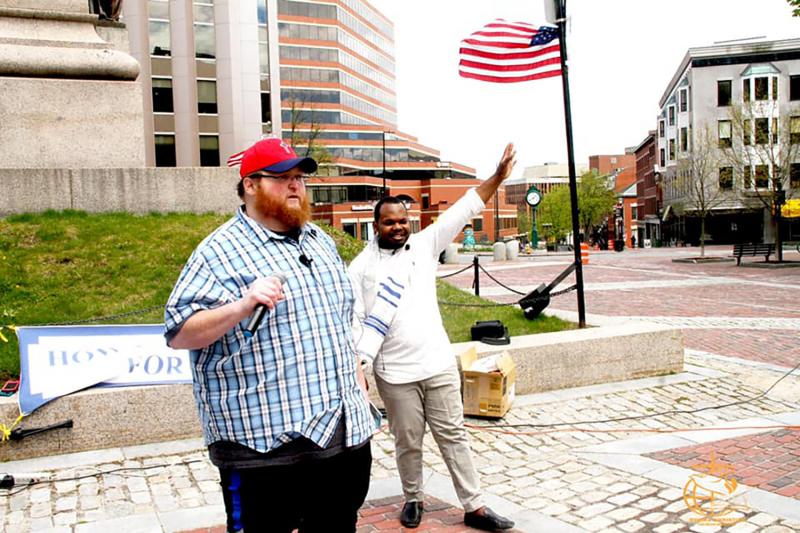 What is the problem with our churches and our country? In the face of the absolute destruction of America, the wholesale slaughter of the unborn, sex and human trafficking, along with the theft of our future generations' wealth, the silence is deafening. Those that do speak out rarely move beyond speaking and into action, and even fewer still can articulate a call to action. We allow way too much fear to drive our thoughts and determine our behavior. There are way too many of us in the Church and the Nation that suffer from a Spirit of Fear, but let me boldly remind you as 2 Timothy 1:7 says,
"For God hath not given us a spirit of fear; but of power, love and of a sound mind."
Why, then, are so many ashamed to tell others of their Lord when the Gospel is the call to action, and the solution? Only Christ can change people, yet we preach the Gospel as a last resort rather than the spearhead of the assault.
I recently went to Portland, Maine to do some preaching in Monument Park. For the second time this year, the Lord had allowed me to go and speak to the city of Portland, and to all who were watching on the livestream about the need to change their hearts and seek the Lord in true Biblical repentance. We must change our ways as a people and as a Nation if we expect to have the favor of the Lord upon us once again, we must seek the face of the Lord. We must come to know who the Lord is to truly hav ...