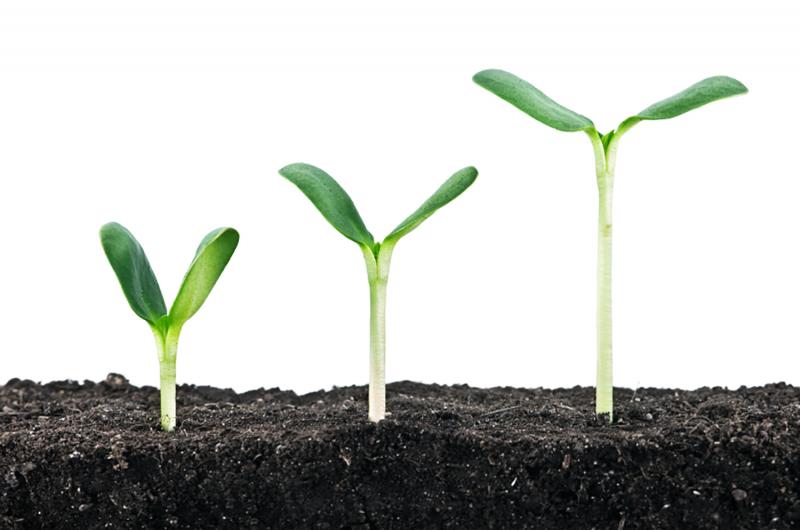 Complimentary Story
Most everyone likes birthdays. Birthdays give us a chance to celebrate the good things that have happened, as well as provide an opportunity to look ahead and see what extra responsibilities we'll have now that we're "bigger/older."
With our children, we often say things like, "Now that you're nine, you'll be able to stay up later, and you'll be able to earn a larger allowance. You'll also be able to go to grandma's house by yourself. But now that you're nine there are going to be a few extra things being asked of you. You'll need to get yourself ready for school all by yourself. You'll need to help with some extra chores around the house. You'll need to be totally responsible for doing your homework in a timely manner."
What was acceptable with our children when they were infants is no longer acceptable when they grow up. For instance, it may be considered cute when a toddler drools all over himself. But if a seven-year-old does this, we rightly think something is wrong.
We expect a two-year-old to throw tantrums when they don't get their way, but we expect quite a different mode of communication from a teenage son or daughter.
For those who are new to Christ as their Savior, growth begins and as we become older, in the Lord, we need to "grow up," now that we're adult believers.
There are a few comparisons that can be made between an immature church and a maturing church.
Immature churches are full of people who cry out, "Meet my needs!"
Maturing churches are full of people who cry out, "How can I meet the needs of others?"
There will always be people, in today's churches, who are immature in their faith (or perhaps have not yet come to faith in Jesus). So there will always be a portion of the congregation who have needs that need to be met in order to help them come to maturity in Christ. The problem that often happens is when those who have been believers for some length of time continue to come to church with the motive of getting their needs met.
The Apostle Paul talked about God's design for the Church when he wrote in Ephesians 4:11-13,
"It was He who gave some to be apostles, some to be prophets, some to be evangelists, and some to be pastors and teachers, to prepare God's people for works of service, so that the body of Christ may be built up until we all reach unity in the faith and in the knowledge of the Son of God and become mature, attaining to the whole measure of the fullness of Christ."
God gifts leaders in the Church to help prepare the people for works of service – so that the whole Church can be built up and come to maturity. This process of maturing is not complete when a just a small percentage of people are serving – it is complete when the majority of the people are looking for ways to meet the needs of others.
Maturing churches are full of…
• People who will lay aside their own comfort to offer themselves for service.
• People who will give up some of their time to maybe lead a particular ministry.
• People who will give up their desire to "take in worship" every week in order to lead a children's class.
• People who will get outside of their comfort zone and find ways to minister to their neighbors, co-workers, classmates, etc.
Immature churches are filled with people who say; "I'll be there when I can make it."
Maturing churches are full of people who say; "I'll be there. You can count on me."
Imagine a football team made up of players who say, "I think I'll be there for the first couple of quarters, but I'm not sure about the second half."
Imagine an orchestra where the musicians told the conductor they were happy to be in the orchestra but they weren't sure if they would be able to make it for the concert.
Imagine a school where the teachers told the administration they would be in their classes whenever something else didn't come up.
These may sound silly. But most every pastor or church leader I know has expressed their frustration with the number of people they have called on to get involved in some sort of ministry who say, "Yeah – I'll help if I'm there, but I can't commit to being there on a schedule."
Many churches stagnate in their growth and maturity because so few people can be found who will commit themselves to ministry on a regular basis. Churches simply cannot function at a mature level without many more people making the determination in their life and in their family's priorities that include service to God as something that is scheduled in on purpose.
I heard of a man who was a 'solid as a rock' sound technician in a certain church. Guess what – he had three children. He coached little league and he worked a solid work week. But HE CAN BE COUNTED ON!
Mature believers actually consider it a joy to find places to help out at church. They can be counted on.
Immature churches are marked by people who are disconnected from each other – "It's all about me."
Young children and especially teenagers have the tendency to think the world revolves around them and their needs. They have a hard time seeing that their life is a part of something bigger than themselves. But when we grow up – one of the things that is expected of us is that we will begin to enlarge our focus beyond ourselves.
There are people who come to church for what they can get out of it, which is okay for new-comers. They don't want and don't feel like they need to be connected with anyone else in the church. They come in, sit through the service, and leave quickly after it ends. They, then, spend the rest of the week isolated from other believers, and not investing any time and energy into relationships with other believers that would be meaningful. This is not the way God designed the church to work.
Maturing churches are marked by warmth and connection among the people.
Acts 2:42-47,
"They committed themselves to the teaching of the apostles, the life together, the common meal, and the prayers. Everyone around was in awe — all those wonders and signs done through the apostles! And all the believers lived in a wonderful harmony, holding everything in common. They sold whatever they owned and pooled their resources so that each person's need was met. They followed a daily discipline of worship in the Temple followed by meals at home, every meal a celebration, exuberant and joyful, as they praised God. People in general liked what they saw. Every day their number grew as God added those who were saved."
Maturing churches are groups of people that are intertwined with each other. They are a body – with multiple parts that don't function as well without each other. These types of churches are places where people feel welcome as soon as they walk in the door. There is something almost tangible about the love that the people have for each other.
A grown up church is one that when you walk in the door people notice you! And if you're not there, people notice that as well, and you are missed. People in maturing churches recognize that they are part of the body of Christ – they are not there just for their own sake. These people actively look for ways to connect with other members of the body for mutual strengthening and encouragement. In this type of church you find the ideal: an authentic Christian community – not just a large Christian crowd!
Immature churches are full of people who worship God only during the worship service.
These are people who come to church, perhaps, to make up for the bad choices they've made throughout the week – to somehow get reconnected to God with a spiritual "fix."
Maturing churches, on the other hand, are full of people who worship God as a lifestyle.
There is a couple who run a daycare and preschool from their home. But their home is a sanctuary. Though it is full of activity, you can sense the peace there because they are 24/7 worshipers. They lead small groups, pray for people, and have led many people to the Lord over the years.
When people like this come to worship on the weekend, it is a celebration of all that God has done in the past seven days of their lives.
When 24/7 worshipers gather, there is a joy and enthusiasm present that is infectious. The Holy Spirit is given much more freedom to move in and among those gathered. The church gains momentum and can really make a difference in the spiritual landscape of a community.
So the question is, where do you think your church rates? Remember, the church is simply a group of imperfect people trying to live the Christ-like life.
Occasionally people grow older without growing up. When people grow mentally/emotionally but not physically, we consider that abnormal. When they grow physically but not mentally/emotionally, we also consider that abnormal. Every Pastor knows some adults, even senior citizens, who are stuck at being spiritual adolescents.
God wants church fellowships to grow up – physically (that is – in numbers of people) and mentally/emotionally (that is in the depth of our commitment and relationship to Christ and to each other.)
In Isaiah, Chapter 6, the Prophet Isaiah sees a vision of the Lord in His Holy Temple, and he hears the Lord call out, "Whom shall I send? Who will go for us?"
His reply is instructive for all of those who want to mature in their faith, and to help their church mature into all God wants for the m. He said, "Here am I, Lord, send me."
How will we respond?