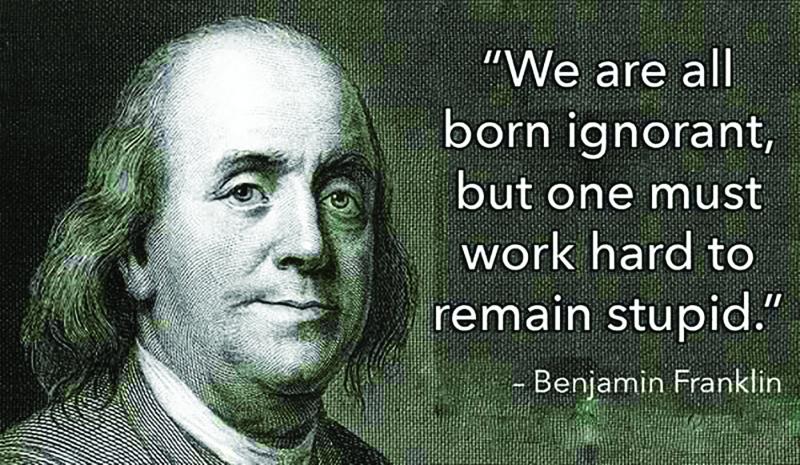 Many of us still write up New Years' Resolutions. Lose those extra ten pounds, read the Bible more, remember peoples' names better. A friend told me, "I used to have a problem with remembering names until I took the Dale Carmichael course."
One American who has been a font of timeless and timely advice was founding father extraordinaire Ben Franklin. He said, "Be at war with your vices, at peace with your neighbors, and let every new year find you a better man."
Franklin was a busy man, who served in both the Continental Congress that produced the Declaration of Independence and the Constitutional Convention that produced our nation's governing document. He also founded one of the nation's earliest anti-slavery societies.
Franklin wrote a classic book called,
Poor Richard's Almanack
(1732), which is a series of pithy statements. Consider some of his thoughts in terms of trying to develop better habits for the New Year.
On laziness versus productivity, you can see the old New England Puritan influence here. He said,
• "There are lazy minds as well as lazy bodies."
• "Little strokes, fell great oaks."
• "Fear to do ill, and you need fear naught else. O Lazy bones!"
• " ...