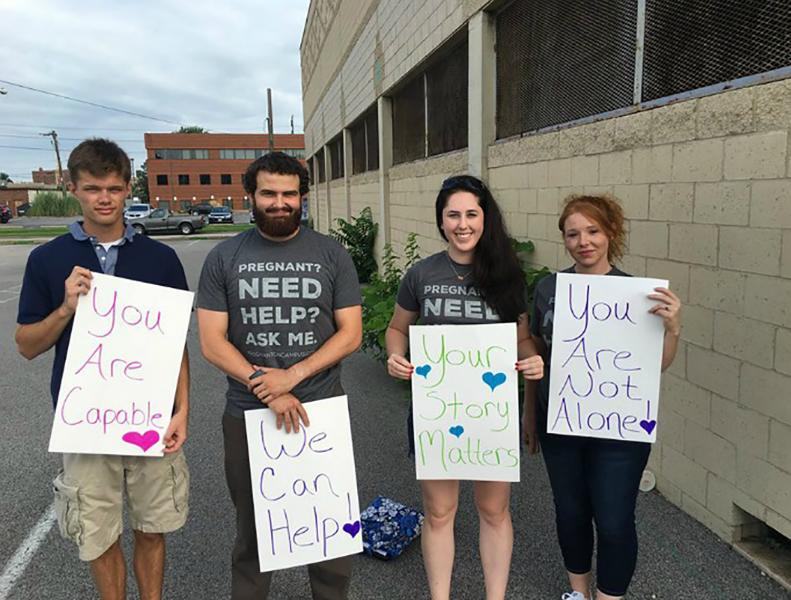 August 2022
Throughout June and July, Created Equal trained and equipped fourteen high school and college-aged interns. We wanted to share something that one of them wrote about their experiences this summer...
In the past two months of working with Created Equal, I've done a lot of sidewalk counseling. With each trip, my routine has grown more solid; pray, set up, counsel women going into the abortion clinic, pray, go home. It was easy for me to just go through the motions while counseling. However, I had an experience last week that I will never forget, which has changed my perception of sidewalk counseling completely.
I was standing in the alley, holding a clipboard, and wearing a bright pink vest. My job was to flag down cars going into the Planned Parenthood and direct them to the pregnancy resource center instead. After a while, I noticed a woman walking towards me. I waved and smiled at her, and then we started to talk.
Her name was Britney, and she said she was pregnant. She didn't know how far along she was because she hadn't had an ultrasound yet. Her appointment at Planned Parenthood was at eleven o'clock. I noticed she was shaking and holding back tears. "Would you like to have an ultrasound?" I asked. "It's completely free, right over here in this pregnancy resource center. We ...