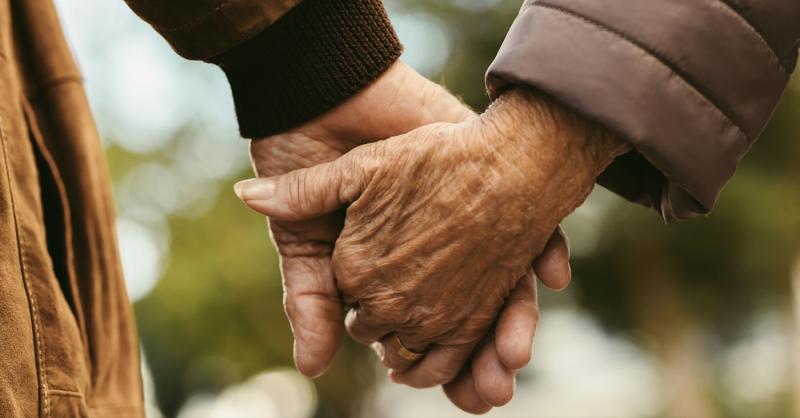 Complimentary Story
September 2022
"That's it! I'm done!"
We've all said it; we've all had that 'last straw' moment, the straw that broke the camel's back. Someone has pushed us to our emotional limit and we snap.
When I read in 1 Corinthians 13 that love is patient, this is what comes to mind. Love does not 'snap.' Love is patient. Love does not set a timeline for others. Love does not have ultimatums for performance. Love perseveres and endures that which is emotionally uncomfortable for us. How and why, you might ask.
Well, we must remember, friends, that this love the Bible teaches us about is not a feeling that we carry around or that our body produces in response to a person or their actions. This love is actually God's love; given to us as a gift. We carry it with us as Believers and have the ability to share it liberally with anyone who crosses our path. This is the agape love God has for us, dependent on His character and not our behavior; that He has also given to us along with the ability to share it. It does not 'snap' or stop; but rather as Lamentations 3:22-23 ESV tells us "
The steadfast love of the LORD never ceases, His mercies never come to an end; they are new every morning; great is your faithfulness."
Out of His love, God gives us a fresh start every day, a new "straw," if you will. Because He has deposited that same love within us, we can also be patient…extending mercy and love to others.
Psalm 37:7 ESV,
"Be still before the LORD and wait patiently for Him; do not fret when people succeed in their ways, when they carry out their wicked schemes."
The Bible tells us to be patient with God. To wait and trust His plans for us to unfold, His plans for us with other people as well as with our circumstances. This same kind of patience is necessary for us to have toward others; not because we trust in them, but because we trust God to work in them. God tells us that we should wait for Him to work in the hearts of others in the same manner that we wait for Him to work out the details of our own life. Our love can be patient because it trusts God to be at work.
Ephesians 4:1-2 ESV,
"I therefore, a prisoner for the LORD, urge you to walk in a manner worthy of the calling to which you have been called, with all humility and gentleness, with patience, bearing with one another in love."
The Bible also tells us to be patient with one another. Again we see the idea that love is willing to suffer and wait. One version of 1 Corinthians 13:4 uses the word 'long-suffering' instead of patient. Love is willing to endure and persevere; it waits, even if the waiting is not fun.
Galatians 6:9-10 ESV,
"And let us not grow weary of doing good, for in due season we will reap, if we do not give up. So then, as we have opportunity, let us do good to everyone, and especially to those who are of the household of faith."
These verses also speak of the patient and enduring aspect of love. We are called to not grow weary in doing good, doing good to others. We are called to be patient as we wait for the proper time for our love toward others to have its effect and bring its reward. Love is patient because it understands that the planting of the seed is not immediately followed by the harvest. Love, my love for others, can be patient when I understand this. I plant seeds of love in others, God waters them and grows them, and He turns them into something beautiful that can be used as an offering to Him.
Any married folks in the audience? I have been married for 26 years, praise Jesus! If you are married, whether it's for a year or 50 years, you know by now that marriage is not always easy. Marriage is not always easy because love is not always easy. I have a saying about my husband that I often use around the house. I tell him that "I find everything about you charming." Of course, I think we both know this isn't entirely true, but it exemplifies something that God showed me about love being patient and long suffering.
Most of us are not willing to suffer for long, especially as Americans. We want everything our way and we want it today! But Biblical love, true love, agape love, is willing to suffer. This may be a small suffering, something that you find mildly irritating about a person that doesn't appear to be changing any time soon. Maybe it is a big suffering, a deep wound inflicted by the other that has not been made right or restored. Are we willing to suffer and wait? This is the definition of patience — it's not fun and it lasts a long time. If it didn't last a relatively long time, I wouldn't need patience! There is an element of perseverance to patience that none of us enjoy.
So why would we love someone in this way? Well, like the first three verses of 1 Corinthians 13 said, without love, nothing really matters. Everything I do is useless if it's not done in love. So I might have to suffer, be irritated, persevere, wait for character to be developed in someone else, wait for an apology, wait for reconciliation…in order to let love manifest in a relationship. This may seem unfair. Sometimes it can look one-sided. But remember, we love because we can, not because that person has something to give us in return. And yet, when we are honest, this is very hard to do. I want to be loved back! But this is a picture of agape love. God loves us, wanting our love in return, but not ever stopping loving us if we choose not to love Him back. He calls us to the same patient love. The love that waits for others. The love that endures and perseveres even if it feels difficult or hurts. The love that says "I find everything about you charming." The love that extends generous grace toward the shortcomings and areas that need growth in the life of another person.
Love…is patient. You can always give it, but you may have to wait patiently to receive it back. It is even possible that the people we love will never love us back in the same way. In fact, if the people we are called to love do not have the Holy Spirit, they are not capable of this kind of love. When the Bible tells us that God is love and that a fruit of the Holy Spirit is love; it is telling us that
we have been given a special ability to love in a special way when we carry the Holy Spirit in us
. Not everyone can love this way. Only when we have experienced the love of God and are filled with it, can we pour it out on others. When it manifests in us, it will be patient because that is a characteristic of His love. It will patiently wait for others. It will love proactively because it can. It will be willing to suffer and endure so that someone else might know the love of God.
There are no "straws that break the camel's back" with God's love. As we learn to love others with this patient love, we will extend more mercy as we wait patiently and love genuinely.
1 John 4:7,11 ESV,
"Beloved, let us love one another, for love is from God, and whoever loves has been born of God and knows God. Beloved, if God so loved us, we also ought to love one another."
Chris McMahan, 'Tea-vangelist'
Tea4Jesus.com
Email:
LoveJesusAndTea@gmail.com

Please email me if you would like to receive monthly ministry updates.