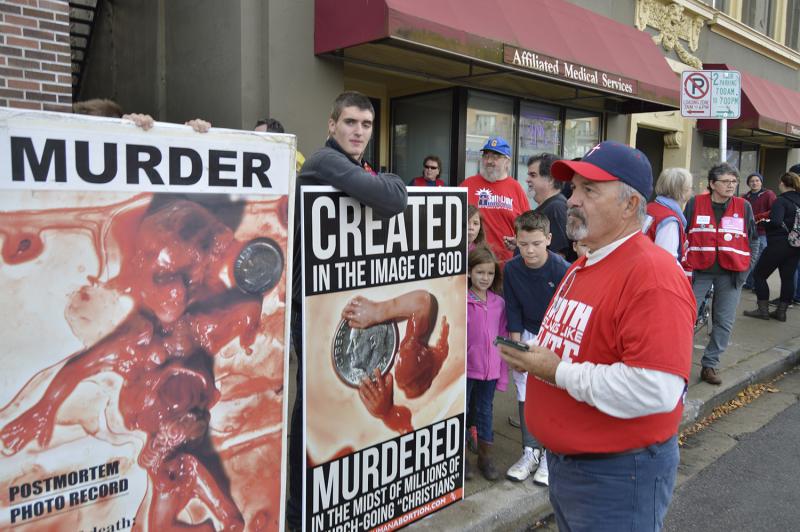 Complimentary Story
November 2022
An abortion clinic in Milwaukee, Wisconsin has been forced to shutter its doors after three decades thanks to state law protecting the unborn that has rendered the clinic financially unviable.
Affiliated Medical Services has shut down operations and put its building up for sale, an elated local pro-life activist told LifeSiteNews.
"News of its closure made my heart sing with great joy," said Dan Miller, the state director of Pro-Life Wisconsin. "Prayer is powerful! God does hear our prayers!"
Dennis Christensen, the CEO of Affiliated Medical Services, told a local CBS Channel that the closure is largely due to the fact that he isn't holding out much hope that "our legislature will get its act together to allow abortions" anytime soon and that he's "getting on in years."
The business, he explained, is unable to remain afloat by offering the few scant services it has available other than abortion.
"People call and they want to talk to the place where they're gonna go to have the abortion procedure," he said. "It wasn't financially viable to maintain an office just to do (referrals and aftercare)."
Planned Parenthood, the nation's largest abortion provider, responded to the closure of Affiliated Medical Services by decrying Wisconsin's "criminal abortion ban."
"The announcement that Affiliated Medical Services has permanently closed is another reminder of the real harm that is being done by Wisconsin's criminal abortion ban every day," the abortion mill said in a statement.
"Because of this ban, physicians are not allowed to provide abortion care to women who need it, including women experiencing dangerous health conditions related to their pregnancy, women who are victims of rape or incest, or women who have made the personal decision that they are not ready to start or grow their family."
However, as Miller explained, abortion centers hurt rather than care for women.
"No one ever got better by walking through the doors of Affiliated Medical Services (AMS) or any abortion center," he told LifeSiteNews. "They never offered health care, only death to children. No one ever got better there."
Miller explained that babies will no longer be killed at AMS thanks to the Supreme Court decision that put a Wisconsin abortion ban back into place.
"This particular abortion center was a victim of the Dobbs v Jackson case, there is no doubt about it," Miller explained, referring to this summer's pivotal U.S. Supreme Court decision that overturned Roe v. Wade, paving the way for dozens of states to restrict our outright ban abortion.
"However, the only thing stopping abortionists from killing babies here after Dobbs was a complete ban on abortion penned by our forefathers in 1849, state statute 940.04," he continued.
In June, Wisconsin abortion law reverted back to the 19th Century law which makes it a felony to perform an abortion at any stage except to save the life of the mother.
Miller notes that the law, which is currently being challenged by Wisconsin's Democrat Attorney General Josh Kaul, does have "a broad and undefined life of the mother exception in it" but that it is "the only reason babies in Wisconsin are not being slaughtered at AMS or at the other three Planned Parenthood abortion centers in Milwaukee, Madison and Sheboygan."