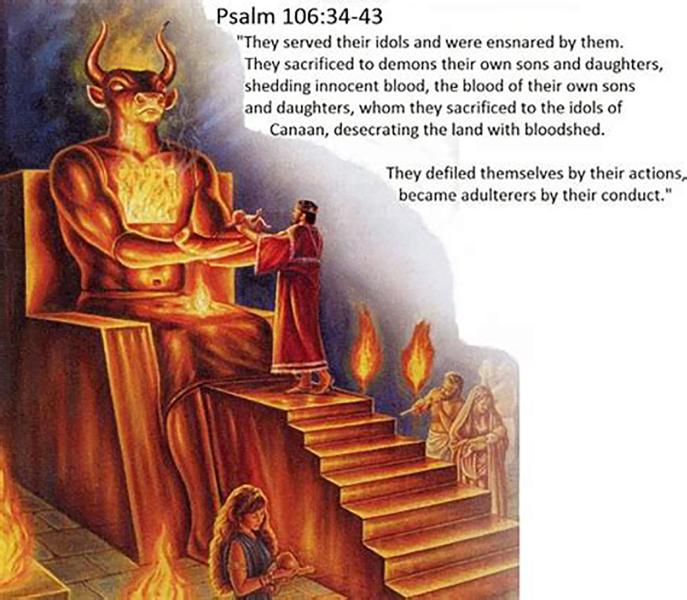 April 2023
"And if the people of the land do at all close their eyes to that man when he gives one of his children to Molech, and do not put him to death, then I will set My face against that man and against his clan and will cut them off from among their people, him and all who follow him in whoring after Molech."
(Leviticus 20:4-5).
THESE ARE GOD'S WORDS AND BEING SO IMPORTANT THAT HE IS SPEAKING PERSONALLY FROM THE VIEWPOINT OF "I," not through an Apostle, a Prophet or a man, but it is PERSONALLY from God!
As Pastor Brett Baggett stated, "If we have 'closed eyes' or 'idleness' concerning child sacrifice, it invokes God's wrath to you AND your family!"
So, when we close our eyes to those who are murdering their children and we do not hold them accountable, God says He separates Himself from us AND... from our families! Let that sink in for a minute!
If you close your eyes to those who slaughter their children and you do not hold them accountable (God says they are to be put to death!), God says that He has nothing to do with them and their family!
And, He separates Himself from them and their entire family, and God ACCUSES them (and condemns them), of becoming a whore — a prostitute for Satan!