MILWAUKEE, Wis.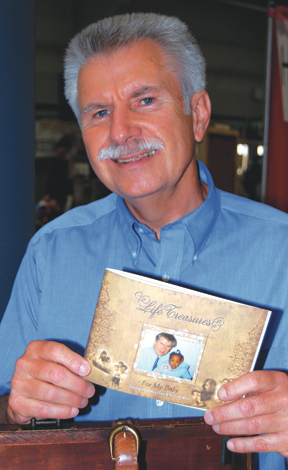 Jim Lees had worked in ministry for many years when he began asking God for guidance as to how to help people build quality, Christ-centered relationships. In our modern world, people are often so busy that they dont take time to do things that are meaningful.
Through much prayer and soul searching, the Lord gave Jim the vision to develop a line of personalized keepsake albums, which would actually be three books in one: An enrichment book, which would use Gods Word, poetry, and short stories with meaningful life lessons; a diary, with space for people to make personal observations and notes; and a scrapbook, with room to add personal pictures.
And so the Life Treasures Collection of personalized, interactive albums was born. While more volumes are in the planning stages, the Life Treasures for My Baby version is available now. Jim explained, This is a wonderful gift for parents to provide for their new baby. Even though babies cant understand when theyre first born, I believe that a babys mind is created to receive information - and it is up to the parents to see that the information they receive is good and godly. So even though theres no understanding yet, parents are still planting godly thoughts that will grow in their hearts as the children grow.
Life Treasures albums make parenting fun, easy and meaningful. Parents complete the Life Treasures book, sharing the Scriptures, special stories, poems, prayers, and lessons with their ch ...