MILWAUKEE, Wis.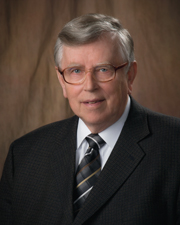 The board of directors and staff of VCY America wish to recognize and congratulate Vic Eliason on 50 years of ministry at the VCY America headquarters.
Vic began working for this ministry September 8, 1959 when it was known as Milwaukee Youth For Christ. It was under his leadership that Christian Radio and Television came to Milwaukee.
Then as the Lord directed, he oversaw the birth and growth of the VCY America Network bringing quality Christian programming to Wisconsin, the Midwest, and now around the world.
VCY Board member Dr. Randall Melchert said, Congratulations to Vic & Freda for your faithfulness, for weathering many storms through the years, and for being used by God to win many to the Savior. May the Lord continue to bless your work and labor of love through VCY America.
Today, VCY America operates 18 radio stations and transmitters in Wisconsin, Kansas, Michigan, Ohio and South Dakota, as well as TV Station 30 in Milwaukee. In addition, the VCY America radio network is a satellite-distributed full-service program schedule consisting of Bible teaching programs, live call-in programs on issues of concern to the Christian community, news and commentary, programs reaching children with the Gospel, and conservative, uplifting Christian music.
VCY also holds rallies in the Milwaukee area to encourage and support the Christian community, and owns & operates Trail Ridge Ranch, a 375-acre facility near Hillsboro, Wi ...