ANTIGO, Wis.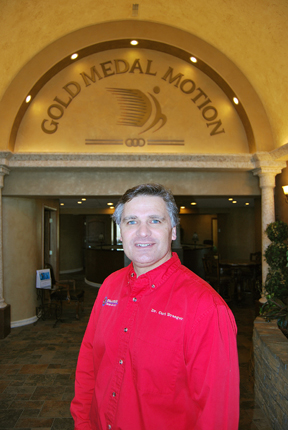 Health beyond imagination! Isnt that what we all dream of? At the Draeger Chiropractic & Laser Center in Weston and Antigo, their trained doctors and latest state of the art technology help patients turn that dream into a reality.
We try to provide our patients with the latest technologies and techniques to stay on the cutting edge of chiropractic treatment, said Dr. Curt Draeger, founder and owner of the two facilities. Our goal is to help them have a better quality of life.
The doctors at the Draeger facilities in Weston and Antigo see a wide variety of patients, from the elite professional athlete, to the person suffering from chronic pain, and virtually everyone in between. Dr. Draeger and his staff have helped hundreds of athletes, from high school and recreational athletes, to the most elite world-class competitors, helping them gain a unique advantage and maximize their bodys ability by increasing flexibility and range of motion, restoring joint movement, and much more. The knowledge gained from his work with world-class athletes has helped the Antigo native utilize the same treatment with his local patients, especially those with chronic neck and back pain.
A man of strong faith, Dr. Draeger is quick to recognize Gods hand in his life, and his work. It was in 2003 that someone submitted his name to be one of forty chiropractors around the United States to help the U.S. Decathlon Team prepare for the 2004 Olympics. The decathlon c ...