MILWAUKEE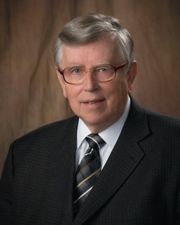 Vic Eliason still remembers the exact spot on the floor where he stood with three students in 1961, praying for a miracle after a fruitless week of searching Milwaukee for someone - anyone - who would grant the fledgling broadcasters fifteen minutes of airtime for a Christian radio program.
Fifty years later, another young man Eliason knew decades ago, today known as Wisconsin Gov. Scott Walker, designated May 15, 2011, as "WVCY Day," in honor of the radio station that was founded in answer to those prayers and the ministry, VCY America, that has grown to operate nearly 30 Christian radio stations across the Midwest and provide on-air content for dozens more.
Eliason told WND how God answered his prayer for a miracle:
"We prayed on that spot on a Friday, believing that if God wanted us to have air time, He would have to provide it," Eliason recalled. "On Monday, the door slammed open and a man I had never seen before asked, 'Could anybody here use some free air time?'"
The man was from WBON Radio, assigned by his boss to craft a half-hour religious program. But after he was given the program's theme song, "I'm Not Worthy," he was convicted that he wasn't the right man for the job. Like the three youths praying with Eliason, he had been pounding the pavement, searching for someone to fill the void.&nbsp ...