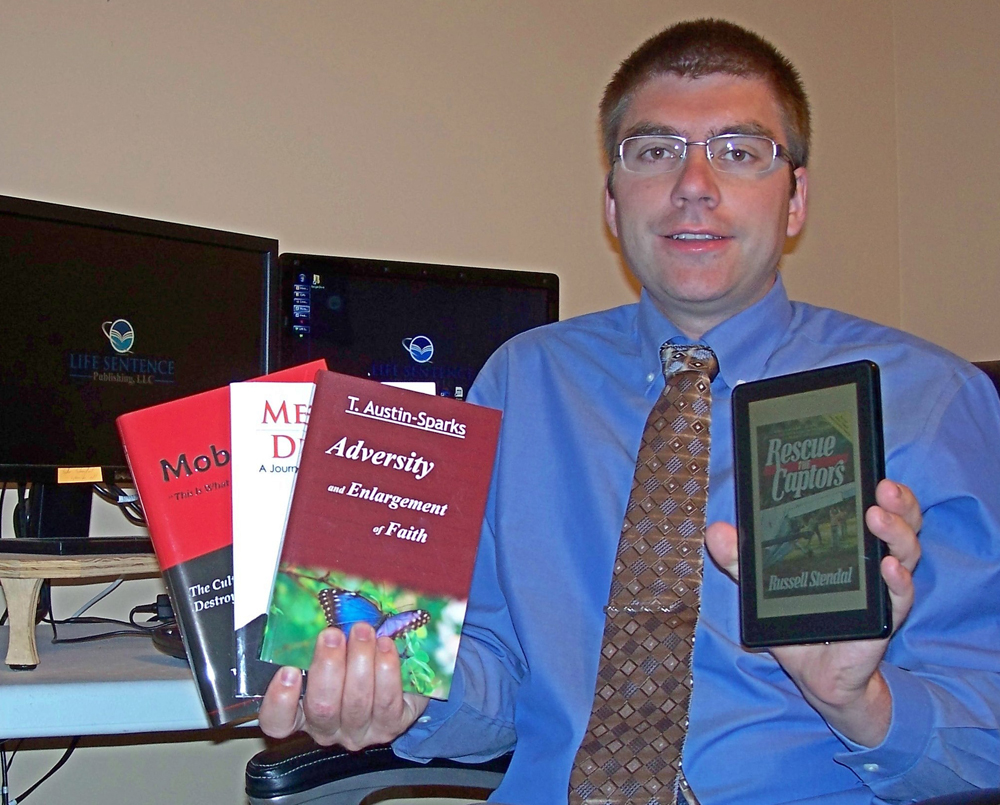 LSP, as we refer to our company internally, began as a small prison ministry project. Our company name today has two meanings: we publish sentences which contain a message of Life, and our commitment to Christ is for life - a positive Life Sentence.
After several years of prison ministry only, we branched out and added a single new book by a missionary from Colombia, South America. In a very short time we learned a lot about distributing books - it is a more complicated process than we initially thought it would be! Through God's grace, we now are able to use what we have learned to help Christian authors today market their books using cost-effective methods.
Our goal is to partner with ministries and authors to publish and distribute their heart's message. If you have a message to share, you and your ministry might benefit from our company's publishing experience. If your ministry distributes free books, our company will help you, providing excellent quality at a low cost. If you are a new author, we will work with you from the beginning, offering guidance throughout the entire writing and publishing process.
Technology is on your side for both large and small volume publishing needs. Whether you are publishing a traditional book or an ebook, today's technological breakthroughs enable you to reach your target audience in an inexpensive manner. Ebooks are becoming quite popular, a ...