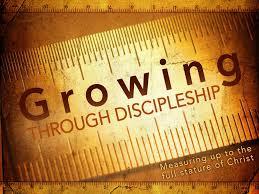 Being a life-long Lutheran has had many advantages. Yet something has been missing in all the congregations God has placed me.
Ironically the missing element was one which Jesus prioritized in His ministry. It was the primary focus He emphasized just before He departed earth. Jesus said -- "Go and make disciples…." (Matthew 28:19a).
Lutherans (and other Christians) had other plans. Some of the alternative, top priorities have included doing Word and Sacrament ministry…forming boards…training pastors, doing Christian education, etc.. None of these were wrong…they just were not meant to replace disciple-making in the top slot.
One could argue that discipleship is the foundation for the effectiveness of the other alternatives. Consider this reality in light of "Word and Sacrament" ministry. In the context of the four Gospels, where does one find this as a higher priority than disciple-making? Or, from another perspective, one could ask -- what is the value of worship if the attendees are not "passionate followers of Christ who are fulfilling the broader ministry of the church" (the latter being a partial definition of what it means to be a "disciple" based on Scripture)?
What we have revealed in the first part of the last paragraph is the Americanized version of the church. Here a great number o ...