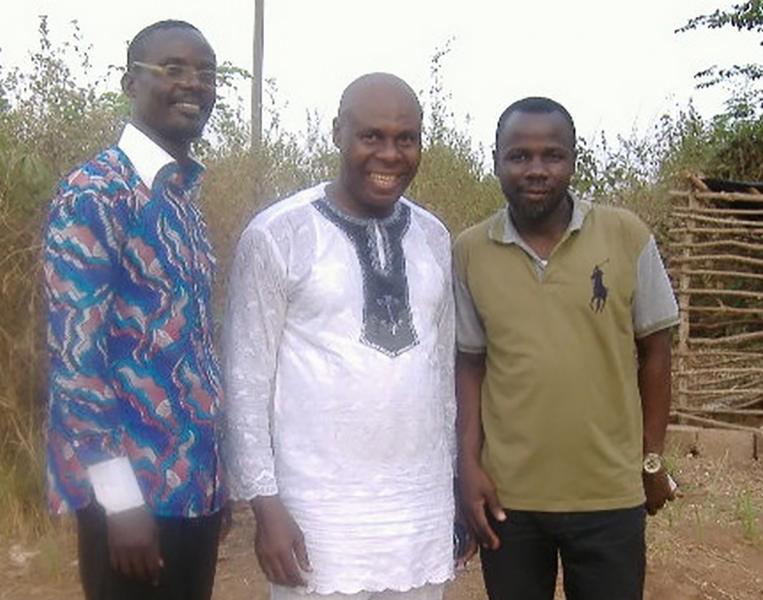 Complimentary Story
This month the WILD update takes you to Cote D'Ivoire (Ivory Coast). WILD's National Director, Bishop Blaise Dadie shares the impact from this WILD training conference.
"I greet you in the mighty name of our Lord and Savior Jesus of Nazareth CHRIST. It really is with great joy that I send you this email to tell you how many times I'm glad you and say thank you in the name of our Lord Jesus Christ means that you sent for implementing the program at (the city of) Tiébissou. May the God of heaven and earth bless you that you may live long as well as WILD.
"I must say that we started the training seminar on the importance of leadership in the city of Tiébissou we started from Wednesday February 17 to 19th. The opening of the seminar was glorious in that there was a considerable number of participants from the locality and other localities - the presence of an about sixty people with servants of God from different cities of Cote D'Ivoire such as Bouaké, Sinfra, Méagui, Soubré,. We first started by taking breakfast before the first session, which began at 10 am with prayer followed by the training education, the topic: THE IMPORTANCE OF LEADERSHIP, which ended at 1 p.m. The first day was about Adam and Abraham.
Given the quality of training that WILD gives relative to teaching on leadership we have been approached (by Christian leaders) all for conferences in some cities, such as the second largest city of Bouake our country and Soubré etc.
"For financial support we tell you thank you and ask you to continue to always support us and God bless you. All I'm telling you that you will see for yourself during your personal visit here in Cote d 'Ivoire. This is why we encourage you that we constantly pray to the Lord Jesus for believing that the work you started with us will never be interrupted and you will continue because we WILD leaders have the spirit to take the teaching throughout the country to the youth and young servants of God because of the level of quality of training and education on leadership.
"At the this seminar there were even 80 years old and older to 90 years who participated in this great conference. This is good for everyone. We started with 50 people, and we ended with 70 people. The seminar ended with the presentation of certificates of participation to everyone. Thanks were given to all those who helped in the success of this seminar."