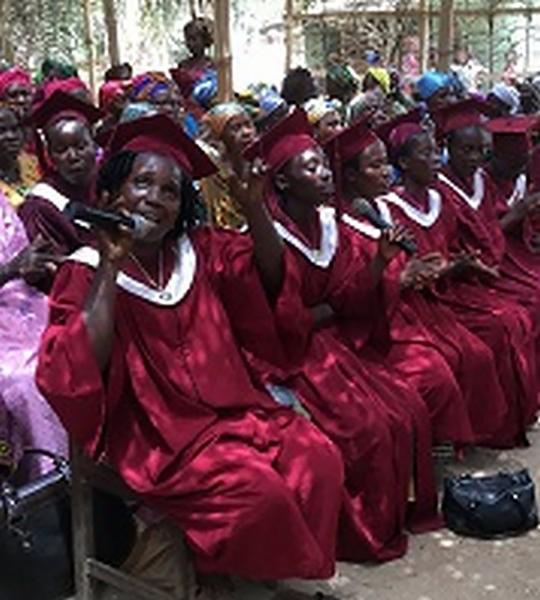 Complimentary Story
ZAMBIA YOUTH CAMP
By National Director
Allan Kasungami
During this recent December, our boot camp proved that the initiative is paying off as the entry program into our WILD trainings and it's worth the cost. We managed to get 26 new participants and 5 old with 22 University students that joined us the last day. This tells us that for April 2016, we are looking at 48 new participants in the history of WILD-Zambia what will limit us is only the venue.
Our participants came from an array of backgrounds of gender, spiritual, educational, and economic. In December, 2014, we had 14 male and 17 female participants respectively. We are excited with the increasing numbers with female participation. The spiritual well being of our participants is important knowing our belief in the Bible as WILD. All participants attended our mandatory 30 minutes devotions for worship, prayer and teaching. WILD - Zambia from time to time has generated interest amongst its participants from devise educational backgrounds from high schoolers who were majority in the past to now college and university students. This year a bus load of University students came into camp and assured us they are coming in April 2016, (note-Mike Prom and Aaron Day from WILD's International office will be attending this conference).
LIBERIAN NEWS
By West Africa Regional Coordinator David Mulbah
Good news from Gbarnga, Bong County, Soul winning conference just ended yesterday which started 22, Feb to 28 with over 500 delegates attending this year's National Baptist Soul Winning Conference. Musu (David's wife) and I attended the conference that had great enthusiasm. Wild lesson is in great anticipation been introduced the first time. And from the 14 to the 19 of Feb was the Methodists National Conference had in Kakata, where the spiritual leadership materials was taught and over 600 people in attendance. Both conferences was a great opportunity where the leadership lesson was been taught with massive numbers in attendance. Pray for another new discovery of lot of Ebola orphans that were identified in these conferences, which we are going to make follow up on.