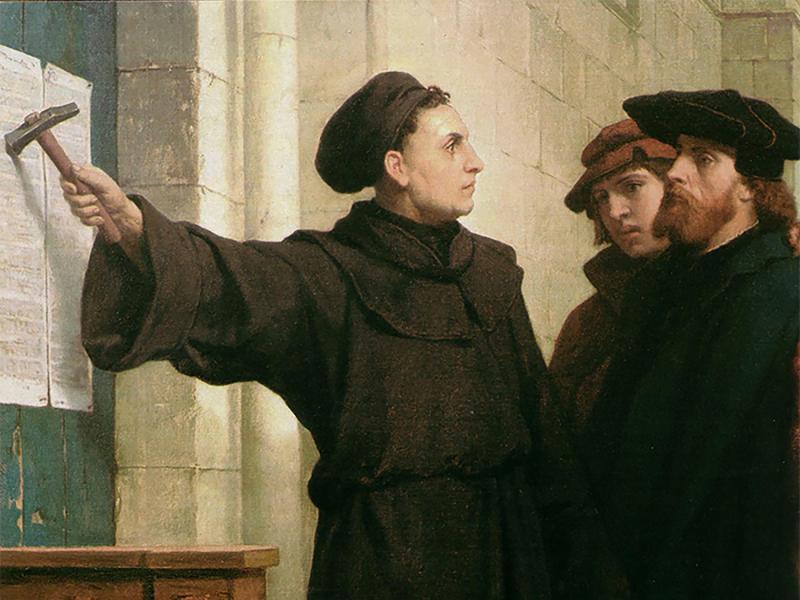 500th Anniversary of the Reformation October 31st
This coming October 31st marks the 500th anniversary of the Reformation. On that day 500 years ago — October 31st, 1517 — Martin Luther nailed his 95 theses to the door of the Castle Church in Wittenberg, Germany. All of Europe would be transformed.
What many people don't know, however, is that 30 years later the Reformation was nearly extinguished and annihilated.
When Martin Luther died in 1546, Holy Roman Emperor, Charles V, imposed his infamous Augsburg Interim in an attempt to smash the Protestant Reformation. The Interim brought all the Protestant lands back under Roman Catholic belief, rule, and practice.
Only one city defied — the outlawed Magdeburg.
The pastors of Magdeburg issued their Confession and Defense of the Pastors and Other Ministers of the Church of Magdeburg on April 13th, 1550.
Five months after the Confession was issued, Charles V's forces marched on Magdeburg. The people of Magdeburg burned everything outside the city walls and closed the city gates. The siege of Magdeburg had begun.
After 13 months of battle, 4000 of Charles' men lay dead along with 468 Magdeburgers. And Charles withdrew. The Magdeburgers would be able to continue to practice their Ch ...