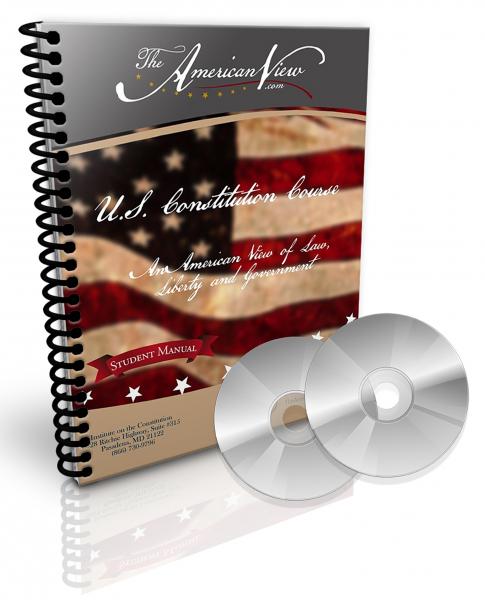 Complimentary Story
"This is your 5th attempt at treatment, it's time to get your life together."
Jake MacAulay rolled his eyes through another lengthy lecture. He had heard it all before, and there was nothing anyone could do to change him. There was no way he was giving up unholy nights that blurred into mornings. He may not have memory of those nights, but give them up? What for? He was labeled a "troubled" teen, and a troubled-teen he would stay. His life was going nowhere anyway.
The Word of God Has Power
This 5th and final attempt at treatment ended differently. "They threw the Bible at me, and it hurt," said Jake. "I thought everybody was crazy in there. My whole paradigm, my whole mentality, my whole worldview had nothing to do with God."
"The word of the cross is folly to those who are perishing, but to us who are being saved it is the power of God."
-1 Corinthians 1:18
For Jake that day, the word of the cross was the power of God — he was saved — and his life was turned upside down.
Presenting the American View
Have you ever heard a knife speak? When Jake speaks to audiences nationwide, his words cut, and yet, the delivery is smooth – like a knife cutting through softened butter. He can entice an audience with not only intellectual savvy centered around the Constitution, God, and Government, but with a biblical worldview and hard-hitting commonsense.
Audiences memorize what's deemed the American View of law and government by the Institute on the Constitution (IOTC), a non-profit organization out of Pasadena, MD: There is a God, our rights come from Him, the purpose of civil government is to secure God-given rights.
Per IOTC's website:
(
www.instituteontheconstitution.com
), the organization's mission is to "restore [the] American founding father's biblical, constitutional, American view of law and government."
"We develop educational resources, materials, and courses using primary source documents," said Jake. "These resources equip Americans with the tools needed to help defend and protect the U.S. Constitution and the American View. Many graduates of our most popular course — IOTC's U.S. Constitution Course — have even taught their own classes in their communities; many have also run for public office and won!"
A Mission Worth Pursuing
With young Americans petitioning for abortion-on-demand and erasing lines between sexes — clearly defying genetics and black-and-white truth — it's clear to those who know the truth of God's Word that America has become secularized.
But until one hears the pitter-patter of little feet running down a hallway, or hears their newborn baby or grandbaby cry, it can be difficult to know how to fight against the world's secular agenda in a biblical, constitutional way.
"That's what it took for me," said Jake. "After I got saved and had a family of my own, I knew I had to do something to secure the future for my children. I didn't have any direction, however, until I stumbled across IOTC's U.S. Constitution Course. After I graduated from the course and knew how things in America had transformed, I decided to do my part to turn America back to her founding principles."
Lives Transformed
Jake's love for the Word of God and deep convictions eventually propelled him into his calling as President of IOTC. Although not all are called to speak and teach across the country like he does, his story is one of over 50,000 transformative journeys that resulted from taking a simple 12-Lesson Constitution Course provided by the organization.
In these lessons — endorsed by noteworthy historians and scholars including David Barton, Ken Ham, Ron Paul, and more — students learn:
• The Difference Between the American View and Alternate Views of Government
• Basic Principles of Law
• The Positive Effect of a Biblical Worldview on American Political Theory, Economy and Culture
• The Framers' Own Statements About Christianity
• The Philosophical Worldview of the Constitution
• In-depth lessons of the Preamble, Articles 1-7, the Bill of Rights, and all 27 Amendments to the Constitution
• Reclaiming the Constitution and How to Approach the Restoration of the American Constitutional Republic
Heeding the Call
In a society where bad news streams 24/7 on our newsfeeds and television, our minds subconsciously swim in a sea of soundbites. This can make it difficult to filter out what information is necessary to make a difference in our families and communities.
Ultimately it's the Gospel of Jesus Christ that draws, convicts, and saves individuals. It's those individuals that can change the climate of an entire nation.
"I urge any American that is frustrated and bogged down by news soundbites… It's easy to vent on Facebook, or debate about politics with extended family over Thanksgiving dinner… I urge you instead to take this course of study [IOTC's U.S. Constitution Course] and see where it leads you," said Jake. "I believe we will see a blessed restoration of America's founding principles when more Christians heed this call and brush up on their knowledge of America's laws and her foundations."
Visit:
http://www.InstituteOnTheConstitution.com
for more information. Also see the display ad on Page 25 of this edition of
Wisconsin Christian News
for a special DISCOUNT on the program!