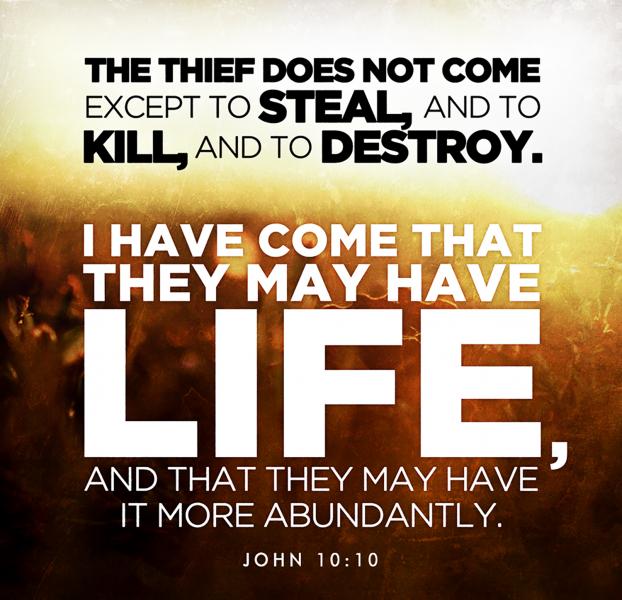 "The thief cometh not, but for to steal, and to kill, and to destroy: I am come that they might have life, and that they might have it more abundantly."
(John 10:10 KJV).
This morning I awoke to find a very generous donation from a good friend had been made toward the mission trip to the Dominican Republic I am going on. Since our fundraising was kicked-off by a very generous donation from some close friends, we continued to experience the generosity of God's people all along the way. It was, and is, certainly a time for praising Jesus and saying hallelujah!
Less than an hour after receiving the donation, and while still praising God, I received a call from my doctor's office. I was informed that effective in February, his insurance company would no longer allow him to administer Prolotherapy and PRP. These are the treatments which I have been having, usually monthly, for about the past four years which have been such a blessing. I am thankful to God and thankful to my doctor for doing these treatments for nearly four years. After doing the treatments, my doctor, a Christian, often prays for me. It will always be my belief that my health began to change when my doctor began to lay hands on me and pray in Jesus' MIGHTY name. I wondered, without these treatments what would happen now to me physically, and where would this lead mentally, emotionally, and spiritually?
...