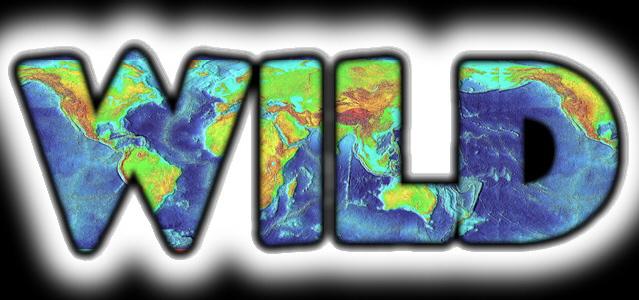 Complimentary Story
Wise Intentional Leadership Development (WILD) is an international, interdenominational leadership development based from Rhinelander, Wisconsin under the direction of Mike Prom. The ministry has been in existence for about 20 years, working originally under the regional ministry of Headwaters Christian Youth (HCY) for about the first 10 years.
In this month of March, 2020, WILD is celebrating its 10th anniversary as in 2010, WILD received its non-profit organization status and become independent of HCY. Mike remained director of HCY until last summer when the directorship was handed to HCY staff member Colton Mellinger. The office of WILD is in downtown Rhinelander and is run by local and international volunteers assisting Mike and WILD's Administrative Assistant, Molly Ditzler.
WILD provides teaching materials in spiritual leadership, biblical worldview understanding, youth ministry leadership, marriage and family, and numerous Bible characters at no cost. For training materials to be used in cultures outside the west, they need to be simple, biblical, easily transferable and offered at little or no cost.
The reason for offering the materials at no cost is because most of the people WILD works with are from countries who are poor, living on less than $2 per day and they cannot afford to purchase discipleship materials. In addition, for many pastors in developing countries to have such discipleship leadership material is invaluable.
WILD also works with young and older people in the United States as WILD offers ongoing discipleship leadership training in various ways. All the material can be attained by contacting WILD at:
wildministries@gmail.com.
Regional leadership teams have been set up by WILD in South Central Africa (Zambia), East central Africa, (Uganda), West Africa (Liberia) and Asia (Nepal). These teams have a regional coordinator who works closely with the International office in Rhinelander. When invited to teach in a foreign country, WILD works with the local pastors and leaders who invited WILD, then intentionally begin to seek Christian young people to develop. Over half of the African population is 25 and younger, so whatever worldview (Christian, Islamic, Atheistic, Cosmic or Post-Modern) develops the minds of the African youth will in 20 years be controlling and dominating Africa and also Asia.
WILD trains the people through seminars, small group or individually with the goal that new trainees train other nationals because nationals know how to contextualize the biblical material. That is when real growth is seen in those being trained. These trainings have been offered by nationals in Zambia, Zimbabwe, Malawi, Tanzania, Uganda, Democratic Republic of Congo, Liberia, Sierra Leone, Ivory Coast, Nigeria,Togo, Benin, Kenya, Rwanda, Burundi, India and Nepal. Several additional countries have invited WILD to train their people when funding becomes available.
WILD training is constantly being accomplished by Nationals in these countries. In July, 2019, WILD hosted its fifth Summit in Uganda where representatives from 16 African and Asian countries attended increasing the vision of WILD.
Next month in later April, WILD will be hosting our four regional directors for several weeks. Each is proficient in English and are high quality teachers. They are available for a Sunday service that would give your church a greater understanding of what God is doing in the Church in their area of the world. For more information, please email WILD at
WildMinistries@gmail.com
and to inquire about hosting one of them for a service.
www.WildLeadership.org