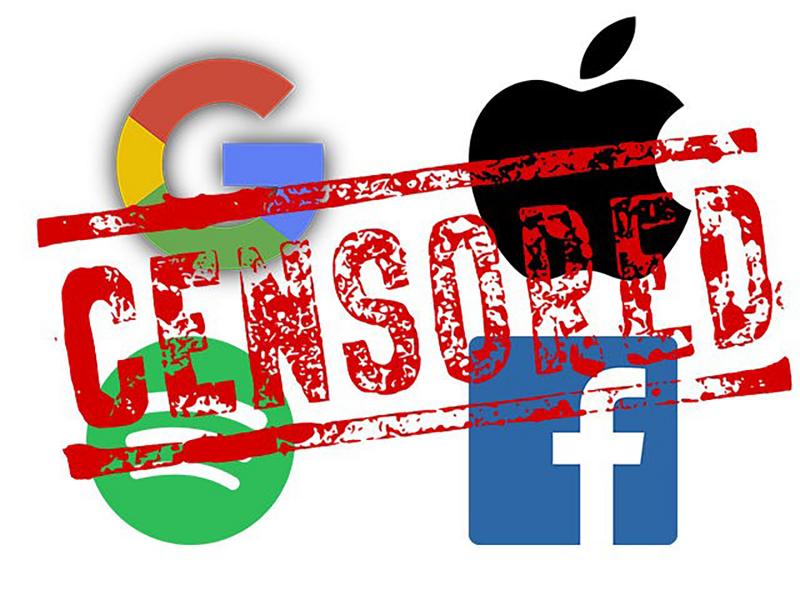 Recently I have experienced being censored on social media. It made me think about the power that "Big Tech" has to sway peoples' opinion and the election by restricting the information we have access to. It is no secret that censorship happens, we have all heard examples of it: The shadow banning, the "independent fact checkers," the labels of "false information" over our posts, etc. The tyranny of technology is very real.
On the livestream I do each weeknight at 9:00 p.m. EST at Facebook.com/AliveMinistriesUSA I recently played a video of Nancy Pelosi, when she was still the House Minority Leader. She was talking about how to smear someone using false information and the media. This was obviously a long time before COVID, but yet almost immediately after finishing the livestream I received a call from a family member asking me if I knew that my video had a label stating that I had spread false information about COVID-19. To make matters worse, I had shared this video prior to the show with my sister, who shared it on Facebook. I share that fact with you to demonstrate the label of "false information about COVID" was not a one off event. Both my sister and I and our ministry page received the label merely for playing and sharing a video of the Speaker of the House.
The fact is that "Big Tech" or social media was running interferen ...