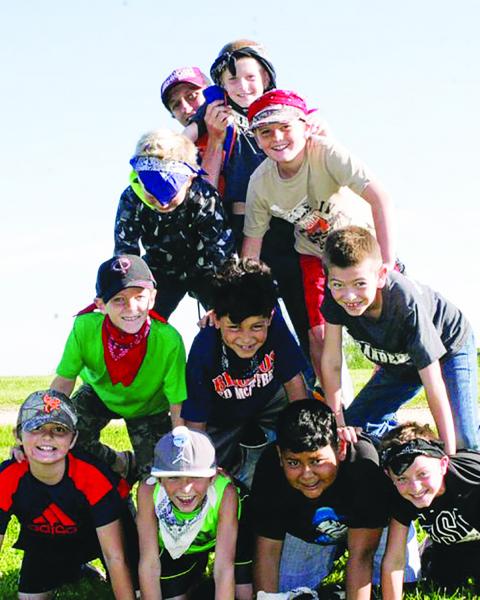 Complimentary Story
Every day the news grows just a little bit darker as our culture targets youth to follow a pathway that leads to destruction.
What were once deemed to be innocent, educationally-focused children's shows are now promoting homosexuality, bi-sexuality and transgenderism as being "normal and healthy." Multiple libraries have become the bastion of immorality through their drag queen story hours and special programs promoting LGBTQ+ not only in their holdings, but also in presentations. Schools defy science by declaring that boys can be girls and girls can be boys and they allow for live experimentation in their restrooms, locker rooms, showers and sports teams.
And all their promotion is paying off in producing a generation heavily influenced by such indoctrination. A recent Gallup survey revealed that 15.9% of Generation Z now identifies as LGBT. That's compared to the Baby Boom generation in which 2% identified as LGBT. That's a remarkable eight times more. Jeffrey Jones, editor for Gallup, indicated "Younger people are growing up in an environment where being, gay, lesbian or bisexual is not as taboo as it was in the past." Could it be that the indoctrination going on in our secular world system is producing this change? Without a doubt it is!
Sadly this is not just happening in the secular world but now even churches are capitulating to the culture. When once they preached, "Thus saith the Lord" they now question, "Yea, hath God said?" Many were shocked recently when a "Christian" adoption agency announced that they would be placing children in same-sex homes and by doing so, abandoning the distinct Biblical values they once held.
Young people are being bombarded on all fronts to doubt the Scriptures, to abandon the faith and surrender to a culture that has turned its back on God.
Concerned parents are longing and looking for positive spiritual influences for their children to counter the many influences of this world. They are finding such an influence at Trail Ridge Camp, located outside Hillsboro, Wisconsin.
Trail Ridge is committed to advancing Biblical truth in all its programs. The summer of 2021 bears the theme, "Carry the Torch." Young people will learn the importance of Biblical truth. They will gain knowledge from Biblical examples of those who have carried the torch in the past, will be prepared to accept the torch and then carry it faithfully to pass on to others.
Not only will young people be spiritually challenged during the weeks of camp, they will also be deluged in activities, group games and competition that will build excitement and establish friendships with others for years to come. Besides group activities, young people enjoy octo-ball, go karts, swimming, tractor wagon rides, archery, boating, carpet ball and loads of additional fun.
Because the need is so urgent to reach this generation, Trail Ridge is offering a buy-one, get-one registration for this summer of 2021. That means all campers will have the opportunity to invite a friend, neighbor or sibling to join them during their week of camp absolutely free.
Additionally, Trail Ridge realizes these last 12 months have been challenging and many families have been hit with financial hardship related to COVID-19 whether it be due to medical expenses, parents being laid off from work or other hardships. Trail Ridge does not want a financial situation to prevent you from sending your campers this summer. Individuals have given to camp specifically to assist those with financial need. If you've been negatively impacted in the last year, do not hesitate to contact Trail Ridge regarding a scholarship for your family this summer.
These are critical times and Trail Ridge is making a profound impact on the lives of campers. Prayerfully consider this needed spiritual influence in the life of your child.
Weeks offered this summer include:

Kids Kamp 1 (Grades 3-6) – June 28-July 3
Kids Kamp 2 (Grades 3-6) – July 5-10
Junior Camp (Grades 6-9) – July 12-17
Teen Camp (Grades 9-12) – July 19-24
Or if you prefer to attend as a family, there is a special
Family Camp June 16th through the 19th.
You'll find helpful information on the camp website at
TrailRidge.org
. If you'd like a brochure mailed to you, or if you have additional questions call
608-489-3810
.
Trail Ridge offers a refreshing spiritual alternative to this world's system. Is your child prepared to "Carry the Torch?"