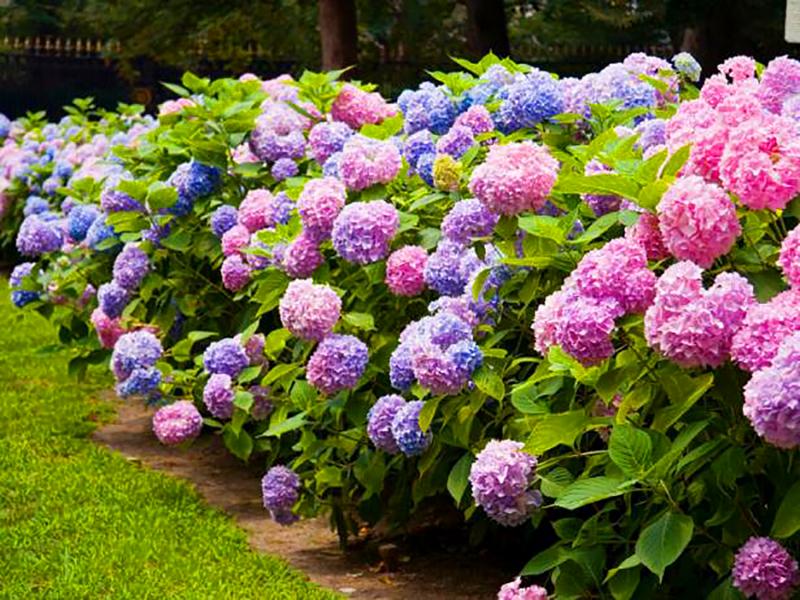 Complimentary Story
"You turn graves into gardens, You turn bones into armies, You turn seas into highways, You're the only one who can."
(Elevation Worship, Graves into Gardens)
If you came to visit me at my house in Georgia, we might sit on the porch and sip a cup of sweet tea. From there, you could see the oak leaf hydrangeas that grow around the border of my country haven. In the distance, the pop of coral from my knock-out roses might catch your eye, or a pot of purple pansies at the front door.
I've had many such guests stop by and comment at what a green thumb I have. Before you think I'm bragging, let me finish the story...
One day, such a friend was over. She went on and on about my gardening talent. Eventually I couldn't help but see that she was intensely jealous of what she saw around my house. "Come with me," I invited her, "there's something else you need to see." I took my friend around the back of the house, behind the little old shed where we keep our tools and junk at the edge of the woods. "Look back there and tell me what you see," I instructed. She peered into the woods, eyes landing on a pile that seemed to stand out from nature's natural order. "Is that a pile of weeds?" she asked.
What I had revealed to her was my plant graveyard. I'm no green thumb, folks! I simply throw out any plant that cannot withstand my particular type of "mothering," which has a slight emphasis on neglect. Truth be told, I turn gardens into graveyards! What my friend thought she was seeing with her eyes was not really reality.
What a precious thing that our God, having His ways higher than ours, brings about the reverse process in our lives. Instead of taking us out back behind the shed and chucking us into the woods when He sees that we have failures and short-comings; He takes the dead and brings life to it.
We experience this in our initial salvation (Ephesians 2:4-5 English Standard Version),
"But God, being rich in mercy, because of the great love with which He loved us, even when we were dead in our trespasses, made us alive together with Christ – by grace you have been saved."
We experience this in our continued growth and change (Phillipians 1:6 English Standard Version),
"And I am sure of this, that He who began a good work in you will bring it to completion at the day of Jesus Christ."
We experience this in healing (James 5:14a, 15 ESV),
"Is anyone among you sick? The prayer of faith will save the sick, and the Lord will raise him up."
We experience this as we pray for others (Romans 8:32 ESV),
"He who did not spare His own Son but gave Him up for us all, how will He not also with Him graciously give us all things?"
(Matthew 7:11 ESV),
"If you then, who are evil, know how to give good gifts to your children, how much more will your Father who is in heaven give good things to those who ask Him!"
We experience this as we serve others (Galatians 6:9-10 ESV),
"And let us not grow weary while doing good, for in due season we shall reap if we do not lose heart. Therefore, .as we have opportunity, let us do good to all, especially to those who are of the household of faith."
God is life and love. He desires to redeem and restore us. He desires that none should perish, or be tossed out behind the proverbial shed into the plant graveyard. He desires life for us and not death. And not only does He desire life for us, but He has made a way for us to have that life.
I love that life as we understand it began in a garden. Whatever your skills, talents and gifts; be assured that God wants to walk with you and talk with you because of His love for you, not because of your great life (gardening) skills. He is not worried one little bit about your ability. It is your heart that He is after. Nothing can stop Him from pursuing it – no amount of failure can keep Him away. For He knows that while we don't have the power to transform our lives, under His mighty hand we will bloom...He turns graves into gardens.
Chris McMahan, 'Tea-vangelist'
Tea4Jesus.com
Email:
LoveJesusAndTea@gmail.com
Please email me if you would like to receive monthly ministry updates.