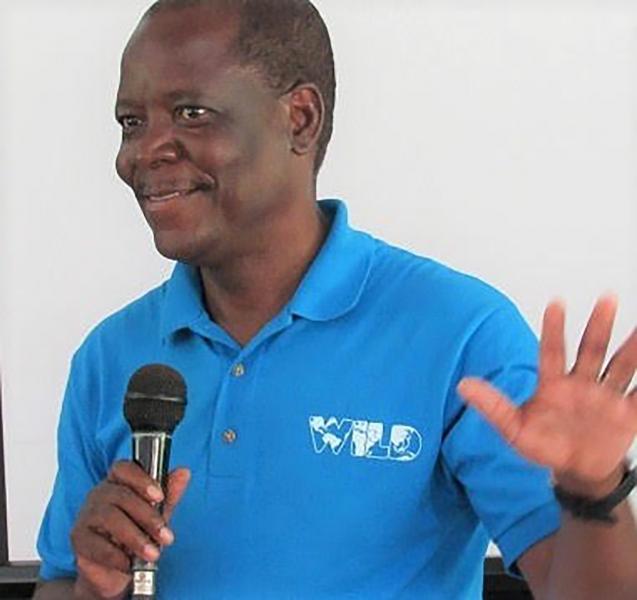 Complimentary Story
Last September, Henry Mukonda became a full time staff member of WILD (Wise Intentional Leadership Development) serving as WILD's African Coordinator. He lives in Zambia with wife Catherine. They have three grown children. Prior to serving as African Coordinator, Henry was a full time pastor for 25 years in the Evangelical Church In Zambia denomination and was well respected throughout Zambia and the southern Africa region with pastors of many denominations. Here is an update from Henry.
"WILD continues to grow in many unique ways. I am in touch with many WILD National Directors who are sending in reports of discipleship in their nations. It is a blessing to hear of how people are getting involved in the ministry. It is an honour that God can use WILD to remind the church at large on the need for discipleship. People are connecting at one-on-one level to study God's Word. This is something that was lost among Christians because we all wanted big meetings. In these big meetings, most of the times we did not know the name and let alone the problems of the person next to us. People got lost in the crowds. I must report that during this period of coronavirus this is changing, the mentoring and monitoring is taking place.
"Many National Teams are busy putting up ideas on how to come up with self-sustainability projects. We are having to ask them a lot of questions to just hear how best they are thinking and planning. It is interesting to hear a lot of good reports about this. Teamwork is being demonstrated, channels of accountability are being established and ownership of the projects is being felt among the Team members, this is what we want to see. We are trusting God that better results will come out of these efforts.
"I have personally gotten in touch with the International Director and National Directors more by virtual than when we would wait for the physical meetings. The information flow is good and even the need to pray for each other has increased.
"I have an office where to operate from. I have good internet connectivity there. I run some discipleship classes with a few people and our presence is being felt among the other Christian organizations, who are appreciating what we are doing. Teaching at a Bible School for two days a week has increased my time to study the Word of God and this has opened my eyes to see what God is doing, especially at this time when people's faith is being tested.
Please pray for the following requests:
1). The economy of our country. The exchange rate to major currencies is unpredictable. This has created uncertainties in people. It is not easy to work with people who are anxious all the time.
2). The ministry of WILD on the ground to bear fruit especially as we impress the ideas of discipleship on the minds and hearts of Team members. Pray that more and more people will begin to find someone to disciple.
3). Join us in thanking God for the office space that we have in town. Thanks to God for what is already happening there. Pray for the remaining pieces of furniture to be secured as time goes on.
4). Pray for my youngest son who feels disappointed that his job has been given to another person. Pray for "plan B" and for God to give him another job. Pray for my wife who takes a public bus to go for work every day."
CONTACT:
Mike Prom,
International Director,
Wise Intentional
Leadership Development
P.O. Box 662
Rhinelander, WI. 54501
715-367-9453
www.WildLeadership.org