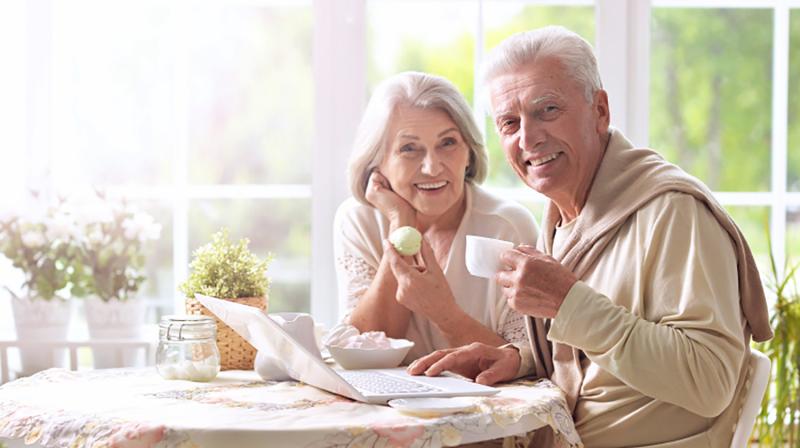 Complimentary Story
"I know that there is nothing better for people than to be happy and to do good while they live. That each of them may eat and drink and find satisfaction in all their toil—this is the gift of God."
(Ecclesiastes 3:12-14).
Retirement planning is not entirely financial. Your degree of happiness in your "second act" may depend on some factors that don't come with an obvious price tag. Here are some non-monetary factors to consider as you plan your retirement.
"Blessed is the one whose delight is in the law of the LORD, and who meditates on His law day and night. That person is like a tree planted by streams of water, which yields its fruit in season and whose leaf does not wither — whatever they do prospers."
(Psalm 1:1-3).
What will you do with your time? Too many people retire without any idea of what their retirement will look like. They leave work, and they cannot figure out what to do with themselves, so they grow restless. It's important to identify what you want your retirement to look like and what you see yourself doing. Maybe you love your career and can't imagine not working during your retirement. There's no hard and fast rule to your dream retirement, so it's important to be honest with yourself. An EBRI retirement confidence survey shows that almost 74% of retirees plan to work for pay, whereas just 27% of retirees report that they've actually worked for pay.1
While this concept doesn't have a monetary value, having a clear vision for your retirement may help you align your financial goals. It's important to remember that your vision for retirement may change — like deciding you don't want to continue working after all.
Where will you live? This is another factor in retirement happiness. If you can surround yourself with family members and friends whose company you enjoy, in a community where you can maintain old friendships and meet new people with similar interests or life experience, that is a definite plus. If all this can occur in a walkable community with good mass transit and senior services, all the better. Moving away from the life you know to a spread-out, car-dependent suburb where anonymity seems more prevalent than community may not be the best decision for you.
How are you preparing to get around in your eighties and nineties? The actuaries at Social Security project that the average life expectancy for men is 84 years old, and the life expectancy for women is 86.5 years. Some will live longer. Say you find yourself in that group. What kind of car would you want to drive at 85 or 90? At what age would you cease driving? Lastly, if you do stop driving, who would you count on to help you go where you want to go and get out in the world?2
How will you keep up your home? At 45, you can tackle that bathroom remodel or backyard upgrade yourself. At 75, you will probably outsource projects of that sort, whether or not you stay in your current home. You may want to move out of a single-family home and into a townhome or condo for retirement. Regardless of the size of your retirement residence, you will probably need to fund minor or major repairs, and you may need to find reliable and affordable sources for gardening or landscaping.
These are the non-financial retirement questions that no pre-retiree should dismiss. Think about them as you prepare and invest for the future.
"Whoever dwells in the shelter of the Most High will rest in the shadow of the Almighty. I will say of the LORD, "He is my refuge and my fortress, my God, in whom I trust."
(Psalm 91:1-2).
Submitted by Patrick Wallschlaeger,
CEO, Midwest Professional Planners, Ltd., a Registered Investment Advisor. You can write to him at 2610 Stewart Ave. Suite 100 Wausau, WI 54401, or call him at 1-800-236-6775.
Investment Advisory Services offered through Midwest Professional Planners, Ltd. ("MPPL"), 2610 Stewart Ave., Ste. 100, Wausau, WI 54401, 1-800-236-6775, an SEC-registered investment advisor. Certain representatives of Midwest professional Planners are also registered representatives of, and offer securities products involving commission or transaction-based fees through APW Capital, Inc., 100 Enterprise Drive, Suite 504, Rockaway, NJ 07866,1-800-637-3211. Member FINRA/SIPC/MSRB. MPPL is independent of APW Capital, Inc. Registration with the SEC or State Regulatory Authority does not imply a certain level of skill or expertise.
MPPL is neither an attorney nor an accountant, and no portion of this content should be interpreted as legal, accounting or tax advice.
Please remember that different types of investments involve varying degrees of risk, and there can be no assurance that the future performance of any specific investment or investment strategy will be profitable or equal any historical performance level(s).
Citations
1. EBRI/Greenwald Retirement Confidence Survey, 2020
2. SSA.gov, 2021