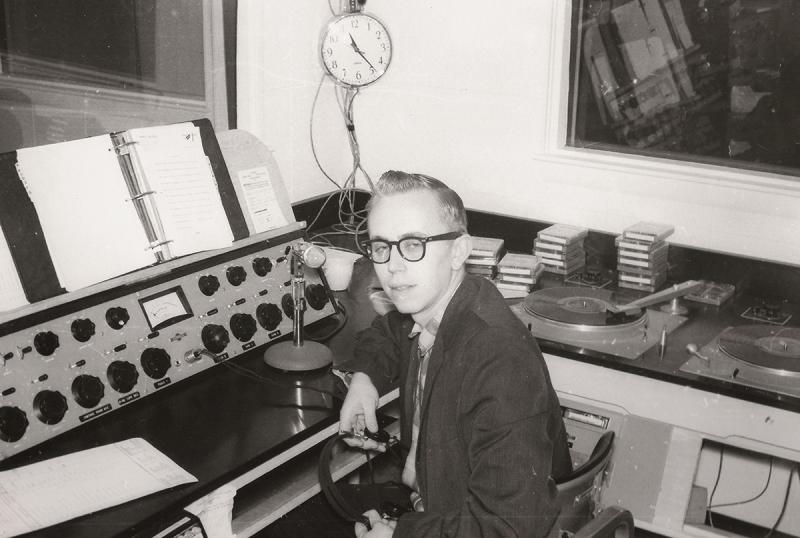 The year was 1961. The Cold War with the USSR was worsening. The first large blocks were put in place to create the Berlin Wall. The first ever nationally televised Presidential News Conference was held with JFK. And the U.S. launched its first man in space as Alan Shepard was aboard Freedom 7. Just ten days after that flight into space, the Lord launched a new broadcast ministry in Milwaukee.
Milwaukee Youth for Christ was incorporated in 1954. Five years later, in 1959, Vic & Freda Eliason were called to Milwaukee where Vic began serving with the organization. The times were busy with 20 Bible Clubs meeting weekly. Rallies and Singspirations were held bi-weekly. From this youth outreach some teens approached Vic as their Bible Club Director in 1961asking, "How about we start a Christian radio broadcast?" Vic said, "Well, we'd have to put together a pilot program." One of the teens said, "I have a microphone," another said, "I have a turntable. I've got records." They pooled these items together and prepared a 15-minute radio broadcast. Vic told them the way to go was FM.
There were only three FM stations in the Milwaukee area at that time. The young people took their sample program to each of the stations but were declined. The station ...