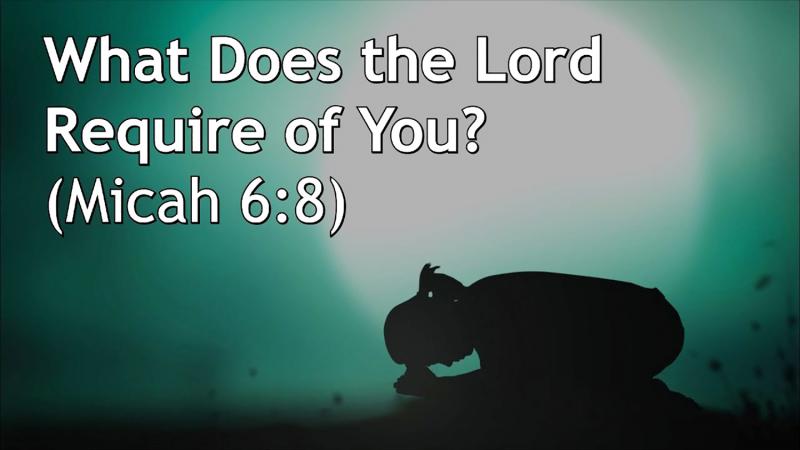 "He has shown you, O man, what is good; And what does the Lord require of you but to do justly, to love mercy, and to walk humbly with your God?" (Micah 6:8 NKJV).
Gallup recently released a poll showing that for the first time since 1937 when they began collecting data on what percentage of Americans considered themselves to be a member of a church, synagogue or mosque has dropped below fifty percent. Only forty-seven percent of those polled considered themselves a member of a church. In addition, only forty-eight percent surveyed considered religion to be important to them.
We are in an absolute moral free fall, and anyone who is sane and not living under a rock can see it. It should come as no surprise that forsaking the assembly has consequences far beyond missing the sermon and the song service. Hebrews 10:25 is clear, "Not forsaking the assembling of ourselves together, as is the manner of some, but exhorting one another, and so much the more as you see the Day approaching." Where there is no assembly there is a lack of exhortation, and where there is a lack of exhortation there is a lack of growth. We need to be actively seeking to exhort one another and even more so as we see the Day approaching.
There can be no doubt that the chaos we are currently seeing has its roots in the hatred for true justice in this nation. How ...