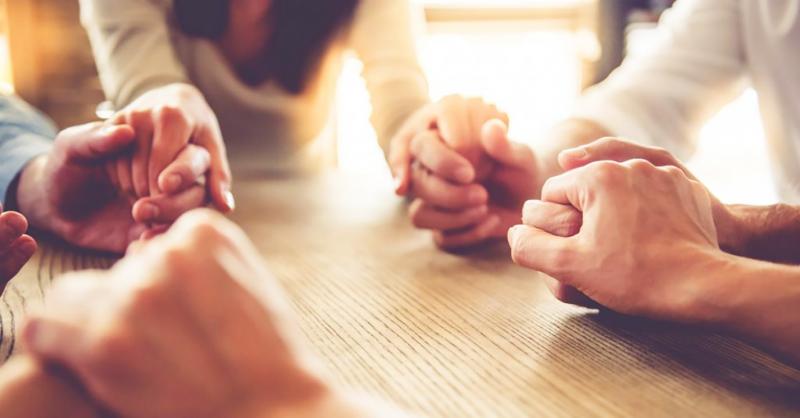 Complimentary Story
Prayer is an important part of our walk with the Lord. Why else would the Holy Spirit inspire the Apostle Paul to tell us to "pray without ceasing" (I Thessalonians 5:17), to "pray every where" (I Timothy 2:8), to "continue in prayer" (Colossians 4:2), and "in every thing" pray (Philippians 4:6)? The Scripture records Paul praying for others (e.g., II Thessalonians 1:11) and encouraging others to pray for him (e.g., I Thessalonians 5:25). He prayed for the spiritual growth of fellow believers (Romans 1:9; Ephesians 1:16; II Timothy 1:3) and even mentions Epaphras praying for the saints in Colossae (Col. 4:12). I Timothy 2:1 speaks of supplications and intercessions, which both speak of lifting requests before the Lord on behalf of others, including those with authority over us (I Timothy 2:2).
Paul also admitted that through prayer God was able to bring deliverance in difficult situations. Paul expresses his confidence that he would be delivered (in life or in death) through the prayers of the Philippians (Philippians 1:19). In another instance, we read of Paul praying in regards to a "thorn in the flesh," until God's answer to Paul's request to take away the thorn was that His grace was sufficient (II Corinthians 12:7-9). Paul prayed that the Corinthians would "do no evil" (II Corinthians 13:7), which is certainly a spiritual issue, but one that manifests itself in fleshly deeds, habits, and addictions. Finally, Paul prayed that he would have a safe journey to Rome, if God permitted (Romans 1:9-10).
It is important to note that we are not promised our prayers will be answered the way we expect God to answer them (e.g., Paul's thorn in the flesh), but God has given us something much better: His peace in tumultuous times. When faced with anxiety and worry, we can give it to God. God wants us to communicate to Him in prayer.
Philippians 4:6-7 urges, "Be careful for nothing; but in every thing by prayer and supplication with thanksgiving let your requests be made known unto God. And the peace of God, which passeth all understanding, shall keep your hearts and minds through Christ Jesus."
When anxiety arises, pray. It is then that God exchanges our worry for peace, and our minds are renewed. Yes, this is easier said than done, but that doesn't make it any less true or effective. Instead of looking at what is happening around us, we are told to look up to the One who gives us His perfect peace. Note that it says "in every thing" with no qualifiers limiting what we can take to the Lord in prayer. We can give everything – spiritual growth, temptations, safety, sickness, worries – to Him. The key to having a proper prayer mindset is to make our requests "with thanksgiving." This means that as we are pouring out our worries to Him in prayer, we can be reminded of how much we have to be thankful for already in Christ (i.e., the righteousness of God, grace, love, hope, the Holy Spirit). We are thankfully reminded that He works all things together for good (Romans 8:28). We give thanks as we recall that absolutely nothing will ever separate us from Him (Romans 8:38-39). We remember the assured hope we have in Christ (Romans 8:18; Philippians 3:20-21). We remember that we can do all things through Christ who gives us strength (Philippians. 4:13). When we remember how much we have for which to be thankful, we can truly experience the peace of God.
Yes, we live in troubled times, but history has witnessed troubled times before. Right now, you decide how you are going to handle disappointments, illness, death, disagreements. You can handle it in view of our spiritual position in Christ, or you can view it thru temporary flesh. You decide if you are going to be selfish or selfless. You will decide if you are going to use those times so others can see Christ in you or to focus on how awful life is and slide into depression. You will decide if you will sound His praises through every obstacle life brings or second guess the Creator of the world. You can decide to be still and know that He is God or to get so flustered and frustrated that you forget that He is there to offer strength, comfort, peace, maturity.
I am confident that no matter what circumstances are swirling around you, the best advice I can give you is to do something that seems so simple but is of utmost importance — PRAY!
BEREAN BIBLE INSTITUTE
PO Box 735
204 S 7th Ave.
West Bend, WI 53095
www.bereanbibleinstitute.org
E-mail: BBI@bereanbibleinstitute.org