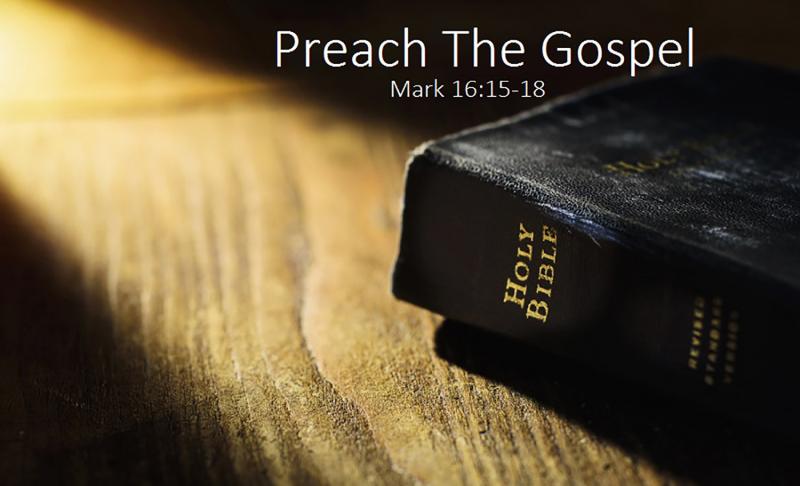 Complimentary Story
Jesus shared a vision with Hs disciples before His ascension back to heaven. This is how Mark records Jesus' "picture of the future" — "Go into all the world and proclaim the gospel to the whole creation." (Mark 16:15).
The vision was succinct and singular in focus. Gospel preaching was the calling. Mark also records the energized response of these first disciples: "And they went out and preached everywhere…" (v.20a).
The "picture" Jesus planted in the hearts and minds of those first disciples ignited "passion." There was impact…as was the Lord's plan for this world.
This disciple work continues today. The vision remains.
What is missing all too often is the passion to fulfill the cast vision. Apathy is the replacement among Christ's followers.
Yet Jesus' vision was meant to be timeless. Indeed, the need for Gospel preaching is greatly needed in our culture so filled with questions and darkness.
We are called "for such a time as this." It is time to refocus on the shared vision — the one cast by Christ Himself — "Go…proclaim the gospel." It is time to reactivate the passion.
The "good news" of Christ and His work of redemption remains fully relevant. His resurrection, pointing to life after death, still offers eternal hope.
It is time to recall the definition for a "disciple" — "A passionate follower who knows Christ…grows in Christ…and shows Christ in their daily lives." The last element of that definition brings to mind a relevant quote by Saint Francis of Assisi — "Preach [Christ] at all times, and when necessary, use words."
Christ's vision is cast. We are called to partner with the Holy Spirit to be empowered witnesses for our Savior, just like those first disciples (Acts 1:8).
Go…preach Christ!
Pastor Dan Kohn
Author of Discipleship In The Postmodern Age
(715) 610-2400 / revkohn@gmail.com