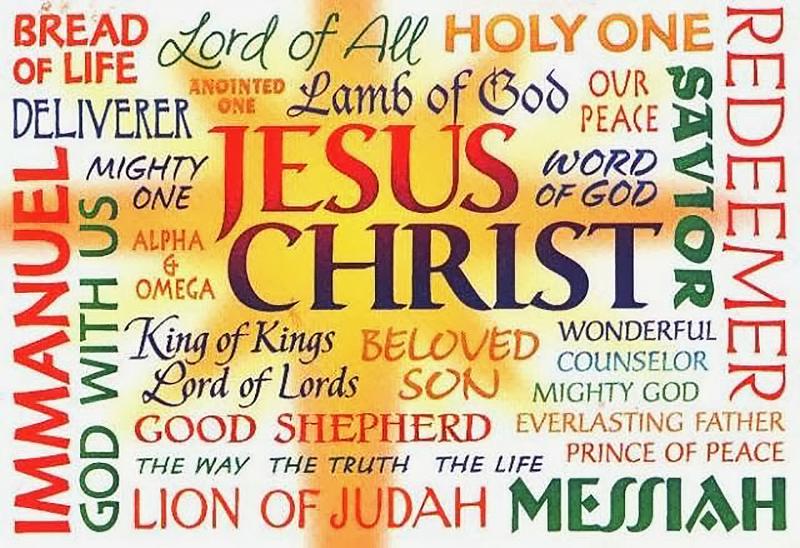 Complimentary Story
The truth about God's wrath seems a tough pill to swallow for this generation; but it is real and to be feared. God is righteous and merciful but cannot turn a blind eye to injustice, therefore, He must judge sin accordingly to preserve His holiness and achieve His glory. This wrath is something that humans can neither settle an account with of their own provision nor withstand, yet it must be satisfied. A sound argument can even be made that, because of this inevitability, as one writer puts it, "God's wrath is His love in action against sin."
Man's absolute depravity, which garners righteous condemnation, ultimately requires a settlement unlike any other — something everlasting. Animal sacrifices, circumcision, and ceremonial observance would not suffice. We needed an Advocate and substitute that was like us (Hebrews 2:17), but one with a divine nature that could defeat death and endure YHWH's unfathomable wrath which is due us. (1 John 2:2).
Thus, came an incarnation.
The idea of Jesus being wholly God and fully man is something our finite knowledge may never entirely comprehend. When Paul wrote his letters, within two decades of Jesus' death and resurrection, he attempted to quell any uncertainty, inside the burgeoning Christian movement, of Jesus' identity: that "God was manifested in the flesh," (1 Timothy 3:16), and "in Him all the fullness of Deity dwells in bodily form" (Colossians 2:9). Jesus, therefore, assumed the visible image of the invisible God; the glory of God, which killed any man that looked upon it (Exodus 33.20), was veiled in human flesh.
A preliminary glance at Jesus' humanity begins at the onset of Matthew and Luke, which offer blueprints of separate human lineages. The Old Testament taught that the Jewish Messiah would descend from King David (2 Samuel 7:12-13, Jeremiah 23:5-6), so when Matthew called Jesus the "Son of David," he affirmed Him as that royal Heir; the King for which they had been waiting.
Old Testament terminology describes one of the meanings of "Son" as "possessing the nature of…," which depicts children inheriting certain characteristics from those with whom they share a genetic composition. Though Jesus' primary self-identification was "Son of Man," establishing His relation to humanity in general, He confirmed His divinity by accepting the title "Son of God." The latter term was among John's favorites (1:34, 49, 11:27, 19:7) to describe "the unique oneness and intimacy that Jesus sustains to the Father as 'Son.'"
Luke, on the other hand, traced Jesus' ancestry back to Adam to prove His link with all humanity that He would not only be the Savior of the Jews, but of mankind. An integral component of both genealogies is the clear narrative establishing the virgin birth, which recognized His explicit descendance from human lineage while allowing for His divinity.
When assessing Jesus' human experience, it seems erroneous to verify His mortal nature by characterizing His emotional expressions as exclusively "human." The Bible is clear that God the Father displays anger, love, compassion, jealousy, displeasure, laughter, and hate. Since we are made in His image, our emotions, feelings, and passions are borne of Him and are, therefore, not uniquely human. Indeed, while Jesus submitted to the physical, human encounter and consequences of life in a fallen world, He exhibited such emotions that reflected God's image without flaw or distortion.
Jesus Christ was born of a woman (Luke 2:7), faced carnal temptation (Matthew 4:1), and endured hunger (Luke 4:2), thirst (John 19:28), and physical fatigue (Mark 6:31 & John 4:6), all attributes from which YHWH cannot suffer. He publicly wept at Lazarus' funeral (11:35), having full confidence that He could raise him from the dead and before His arrest in the garden, prior to His death, became anxious and sorrowful (Matthew 26:39). He experienced physical pain (1 Peter 4:1) and suffered a mortal's death (Mark 15:37).
The author of Hebrews reminds us of the crucial human connection: "we do not have a High Priest who cannot sympathize with our weaknesses, but was in all points tempted as we are, yet without sin." (4:15).
His lasting equality to God, however, was evidenced, early on, by the numerous divine capabilities He exhibited that Jews would have attributed only to YHWH, such as the ability to control a storm (Mark 4) or walk on water (Matthew 14). Though these events, themselves, would have been enough, the fact that Jesus did not pray to God for these powers stunned the disciples, commanding the outright declaration that He was the Son of God. Instantaneous healings and unquestionable authority over demons, power that signified divinity, became too abundant for ignorance, and convinced many in the Jewish crowds that He was, at least, the embodiment of an ancient forerunner from Jewish heritage.
As Jesus' claims of oneness with God the Father grabbed the crowds, Jewish leaders became incensed and plotted His death. Eventually, He responded to their disbelief: "For the Father judges no one, but has committed all judgment to the Son, that all should honor the Son just as they honor the Father. He who does not honor the Son does not honor the Father who sent Him." (John 5.22-23).
Renowned pastor John Macarthur has asserted in his commentary that this verse "goes far beyond making Jesus a mere ambassador who is acting in the name of a monarch but gives Him full and complete equality with the Father."
In one final, authoritative display, Jesus' resurrection was the unequivocal proof of God in human form, as the power to raise the dead was exclusively divine. It was this event that convinced His hesitant disciples of His identity as even the doubtful Thomas could no longer deny Him to be, "My Lord and My God." (John 20:28). Paul's clarity is unmistakable: "If you confess with your mouth the Lord Jesus and believe in your heart that God raised Him from the dead, you will be saved." (Romans 10:9).
Last year, a survey was conducted of Americans' views of Jesus' divinity: 52% of Americans (general population) and 30% of evangelicals doubt it, believing, simply, that He was a "great teacher." Time for a reality check.
In John 8:24, Jesus told the Pharisees: "Therefore I said to you that you will die in your sins; for if you do not believe that I am He, you will die in your sins." The word "He" was not part of the original Greek text, but an English addition, meaning that the verse should read simply "I Am," the Old Testament name of God that signifies His eternal being. Jesus establishes that the belief that He is God is essential to salvation. How else could the objective have been accomplished?
"For He made Him who knew no sin to be sin for us, that we might become the righteousness of God in Him." (2 Corinthians 5:21). This is the substitutionary sacrifice. God treated Jesus as a sinner, though He could not have been.