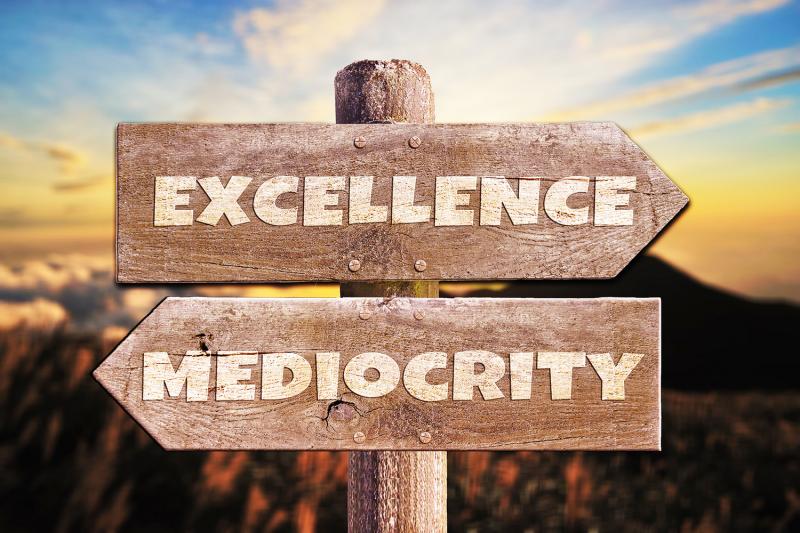 Why pursue excellence? First of all because as Christians, we have be charged with bringing glory to God (1 Corinthians 10:31) and Christians' lives are to be worship to Him (Romans 12:1).
It is very easy to be mediocre and slide through life. To make a difference to, to be the best you can be, to look back at your life and say you lived it to the fullest, there needs to be an attitude of excellence. We were created to be impactors in the lives of others because we are built for relationships. To be a positive impactor, we need to be pursuing excellence. There are too many people who waste their lives.
Thus, the question is how do we develop excellence in our lives? Excellence is an attitude, something that has to come from within us and be shown in the way we live our lives. Here are some helps to pursue excellence.
First, it is a choice. It does not happen by accident. Each time you do something, you have the choice to get by with "good enough" or do what you are doing to the best of your ability. Even if you do not feel like it, you do to the best of your ability. In other words you have to be intentional (Proverbs 10:4, 12:24). Pursing excellence does not happen by accident. You have to be committed to doing your best no matter the cost. This is where develo ...