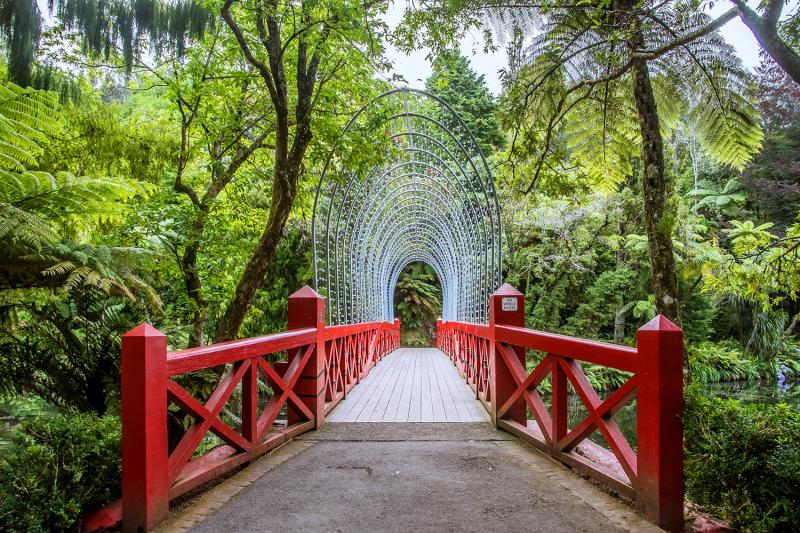 Complimentary Story
Gardening season is heavy upon us! Anyone else out there an avid gardener? I think part of why we love gardening so much is that we were wired by God to sow and tend and harvest. Adam and Eve were in the garden with God. Jesus was in several gardens as well. These gardens, talked about in the Gospels, are some of my favorites. In His journey from garden to garden, Jesus left us a beautiful picture. The garden of Gethsemane would start the journey to the cross, where our Savior would die for our sins. And after His resurrection, we know He showed up to Mary in the garden where the tomb could not hold Him. In this journey from garden to garden, Jesus goes through four "G" places and shows us that His steps in dying FOR our sin would leave us an example of how to die TO our sin. Let's get our hands into the soil of Scripture together…
Matthew 26:36-39 (portions) (Christian Standard Bible) "Then Jesus came with them to a place called Gethsemane, and He told the disciples, 'Sit here while I go over there and pray.' He said to them, 'I am deeply grieved to the point of death.' …Going a little farther, He fell face down and prayed, 'My Father, if it is possible, let this cup pass from Me. Yet not as I will, but as You will.'"
Among the olive trees of the garden of Gethsemane, Jesus pressed and stretched His will before the Father. There was a crushing of His spirit that had to take place; an accounting for what He was about to sacrifice — the giving of His perfect life to atone for our sins and secure our eternity. In the same way, our Gethsemane is where we begin to count the cost of what we are about to give up. For often our sin is precious to us, and not easy to forfeit.
From the "G" of Gethsemane, Jesus' journey would take Him to Gabbatha.
John 19:13-15 (Christian Standard Bible) "When Pilate heard these words, he brought Jesus outside. He sat down on the judge's seat in a place called the Stone Pavement (but in Aramaic, Gabbatha (place of judgement). It was the preparation day for the Passover, and it was about noon. Then he told the Jews, 'Here is your king!' They shouted, 'Take Him away! Crucify Him!' Pilate said to them, 'Should I crucify your king?'"
At the judge's seat of Gabbatha, Jesus' crime of salvation for humanity was brought before an earthly judge. Our Gabbatha is where we place our sin, wrestled over in the garden, at the judgement seat of our Father. God is a Good Judge. We will agree with Him on His proclamation over our sin. But we do not fear, for while He delights to see our wickedness willingly placed on the Stone Pavement; He never condemns us. The sin is judged and the soul is saved. Hallelujah!
From the judgement seat of Gabbatha, Jesus' journey would take him to the dying place of Golgatha. At this "G" in the journey, Jesus completely surrendered to the will of our Father; that His life might cover our death.
John 19:17-18a (Christian Standard Bible), "Then they took Jesus away. Carrying the cross by Himself, He went to what is called the Place of the Skull, which in Aramaic is called 'Golgotha.' There they crucified Him."
And now, because of what Christ did for us at Golgotha, we will never see a Golgotha; but it stands for the place where we willingly crucify that which was once precious to us. It is the final parting of ways with our sin.
In our garden of Gethsemane, we wrestle under the watchful eye of the One who mans the heavenly oil press.
In our Gabbatha, we set our sin upon the judgement rock and call it as it is, in agreement with how God sees it.
In our Golgatha, we willingly surrender that sin – that it may die and we may live. On the cross at Golgatha, Jesus bowed His head and gave up His spirit. We now, at the cross, must bend our knee and give up our sin.
And after the cross, Jesus was would journey to his fourth "G" place, another garden.
John 19:41-42 (Christian Standard Bible), "There was a garden in the place where He was crucified. A new tomb was in the garden; no one had yet been placed in it. They placed Jesus there because of the Jewish day of preparation and since the tomb was nearby."
Jesus was placed into a garden tomb; but the tomb could not hold Him! For tombs are only meant for what is dead!
And now, together with Jesus, we place our surrendered sin into our garden tomb. It will not live again, and God will not remember it or hold it against us. But He calls us to come out of the tomb! For we are alive. Because of His sacrifice, we will not die with our sin; but rather live! He calls still today to those who die to sin, to come walk in the garden of the living with Him. We will do many victory laps with Jesus there – for a journey from garden to garden is worth celebrating!
Chris McMahan, 'Tea-vangelist'
Tea4Jesus.com
Email:
LoveJesusAndTea@gmail.com
Please email me if you would like to receive monthly ministry updates.