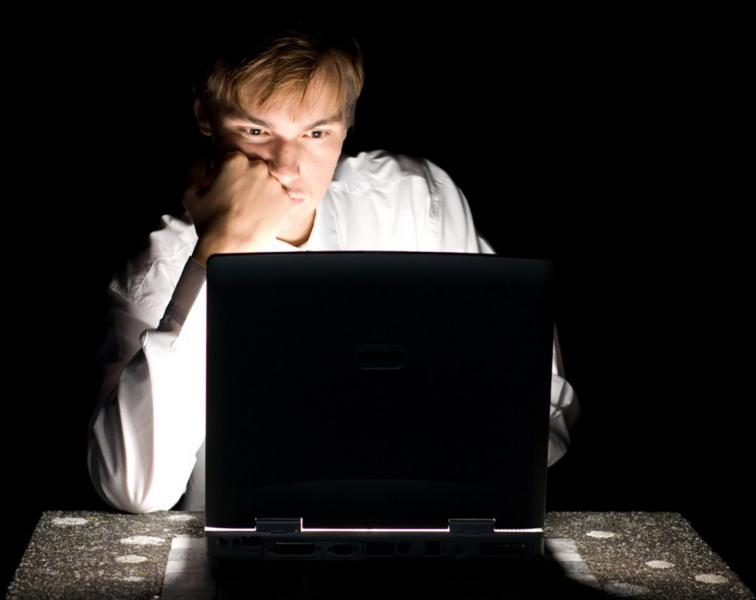 Complimentary Story
As I listened to my pastor's sermon this past Sunday my mind was expanding his message. He was targeting parents with children at home. Where are the children getting answers? Mom and dad or the internet?
He is starting a series on the family and how important it is to have Biblical foundations taught on a regular basis at home and to set firm Biblical boundaries and enforce them with your minor children, no matter how hard or downright painful that might be, at times. Frankly parents, sometimes our children may be downright mad at us for being too ridged. I had a good discussion with the pastor, afterward, along with one of the elders. The message was a good start, but I believe there needs to be more.
Indeed, young people want answers and if the answers are not coming from parents they are going to search. Searching today is via the internet, not just for kids, but for most everyone, including parents and grandparents. A parent contacted me to ask the meaning of a word her minor daughter was using; she could not find it in the dictionary and was concerned because it obviously had a sexual connotation of some kind. The only place to find the definition of that word was the internet. Typing in the word takes the searcher to a web site run by the LGBTQ extremists. Her daughter had been exposed not only to an inappropriate word, she had been exposed to extremely dysfunctional lifestyles and propaganda from adults carrying out the homosexual manifesto, which explicitly states that they are after your children and will sodomize them.
A different family's daughter was exposed to a site like this as she did research for her Christian home school studies. She is a fundamental pastor's daughter. The searches turned into solicitation of the young girl by lesbians and transsexuals. Mom and dad were unaware of these solicitations and discussions for quite some time and once they were, they found themselves unable to intervene to undo the indoctrination that turned their daughter against her faith and 17 years of living in a Christian home, including home schooling to high school graduation. She left home and her family and is now nearly complete in the surgical and hormonal mutilation of her God-given gender.
We adults, parents and grandparents cringe at how far and fast the American culture is moving away from Biblical principles. I read many articles in WCN talking about this move. If it wasn't for WCN I wouldn't know much about COVID, except what I hear on SRN News on Christian radio. I am thankful for both. Twenty-nine years ago, I turned off a lot of the world's influence. Prior to that, I looked at and listened to anything and everything my heart desired. I was a Christian, strong willed and I thought I could walk both sides of the fence, I was strong enough to do so. I learned that "No servant can serve two masters, either he will hate the one and love the other, or he will be devoted to the one and despise the other. You cannot serve both God and money. (or anything else)." (Luke 16:13).
Sexual images were everywhere; television, advertising, movies, and magazines all luring me to soft-core porn, luring me to hard-core porn. The progression was unstoppable. No matter how strong I thought I was. Perhaps you or someone you know has found themselves in the downward spiral to where you are more devoted to something else, than to God. Oh, maybe you don't quite see it that way, but the simple question is to ask yourself, "where and with what do I spend most of my time?"
Adults want answers, the same as young people, so where do you go to get them? Google this, Google that? How about YouTube? Predators, pornographers and sex traffickers are everywhere on the internet. They are masters at soliciting and getting you to take one little bite of the lure.
I was a tournament bass fisherman for twenty some years. My wife says I am good at that sport. Last week we went fishing for pre-spawn crappies and were not having the best luck, so before we left the lake, we took one pass around the shoreline of a small bay. In 30 minutes, I had a limit of bass. Years of experience, the right presentation of the lure and the ability to recognize even the slightest touch to the lure sent my hook deep into the bass' mouth. Fishermen on the internet have that and even a greater ability to catch the person seeking answers in their domain.
So, what do we do? Here is my rule. I never, never, ever, ever go on the internet without my wife sitting at my side. Everyone needs another set of eyes and ears, with the same Biblical values, with them, when they go on the internet. In this regard, I believe the days of separate rules for parents are gone. Parents may tell the young people that they need supervision on the internet and then they go off on their own, teaching the principle of when you're old enough, you're strong enough to do whatever you want. Boloney!
In the case of the pastor's daughter, above, the parents trusted their daughter was strong enough to do internet on her own. I think the congregation thought she would have been too, but it turned out to be a big and costly mistake. I believe the internet access needs to be in the highest trafficked part of the house and no one goes on without one or more family members present. Dad and mom, if you don't think your 8- or 17-year-old child, or anyone else, should see what you want to look up, then you shouldn't see it either. What should be the primary search activity in our homes?
I am told that on the first practice day when the late Vince Lombardi took over the coaching job for the Green Bay Packers, he sat all those professional men down and said his first words to his team as he held a football in his hand. "Gentlemen, this is a football." Can you imagine? These guys had played the game all their lives! They were professionals! I think we Christian adults need to hear the same call, to go back to the basic principles that make the Christian life work. "Ladies and gentlemen, followers of Jesus, this is a Bible."
"Hear, O Israel: The Lord our God, the Lord is one. Love the Lord your God with all your heart and with all your soul and with all your strength. These commandments that I give to you today are to be upon your hearts. Impress them on your children. Talk about them when you sit at home and when you walk along the road, when you lie down and when you get up." (Deuteronomy 6:4-7). This Scripture is one of the basic foundations of following the Lord our God. When was the last time it was discussed in your home? Observe yourself and family. How much time per day is spent on some kind of electronic media? I am informed that it is many hours per day, as many or more than hours spent sleeping. Everywhere I go, in public places, I observe people sliding their finger on some screen and showing others around them whatever it is. It is rare to see or hear conversations, just the showing of screens back and forth. I seriously doubt people are sharing Scripture verses. It is time to face the fact that most people have jumped in to the lake of mass media and have been caught by fishermen and not the fishermen Jesus recruited.
I still can remember the pastor who told me early in my recovery, that I was practicing idolatry by watching porn. He told me to turn off the TV, look at no magazines and to turn off all forms of media, while concentrating on my Christian recovery program. At the time I didn't think I could function without these things. What would I do to occupy my time? Thirty years later, I don't miss any form of media. I have no internet or satellite TV at home. I have a land line telephone and a flip phone for emergencies or when away from home. I have time to study God's Word, I have time to write, time to explore God's great outdoor paradise, I have time to indulge in conversations and activities with my best friend, who is also my wife. We talk about everything and anything. We start the day reading and discussing articles from 3 different Biblical meditation books. Our conversations continue through the day until sleep silences our discussions. We love being together. We have already harvested and preserved 21 quarts and 35 pints of various wild woods plants like leek, fiddlehead ferns, wood nettle, peasant back mushrooms and several pounds of fish. We have been on numerous walks. There is so much to do and see and not enough time in the day. To go back to giving daily time to any media source would be such a waste of precious, valuable time. Not interested!
Are you practicing idolatry with your iPhone? Turn off the media. Turn toward your spouse, children and family. Discuss, verbally, every issue and all things, together search the Scriptures for God's answers. When is the last time there was a Bible story told in your home? There is a Bible story that correlates with every issue going on in today's world, and these stories need to be talked about to bring light into the darkness of this present age.
By being diverted from deeply intimate relationships, in our families, we have also been drawn away from a deep intimate relationship with our Lord and God. Yes, it would have been best if we had started this 20 years ago, but the second-best time to start is right now. Love the Lord your God, love your spouse, love your children, love your family and help each other walk in Godly ways and thereby avoid being caught into this polluted world.
Lynn Fredrick
is the author of
Stand Firm
, a short book on how to use the divine power of God to transform your life.
www.LynnFredrick.com
W8756 Townline Road
Ladysmith, WI 54848