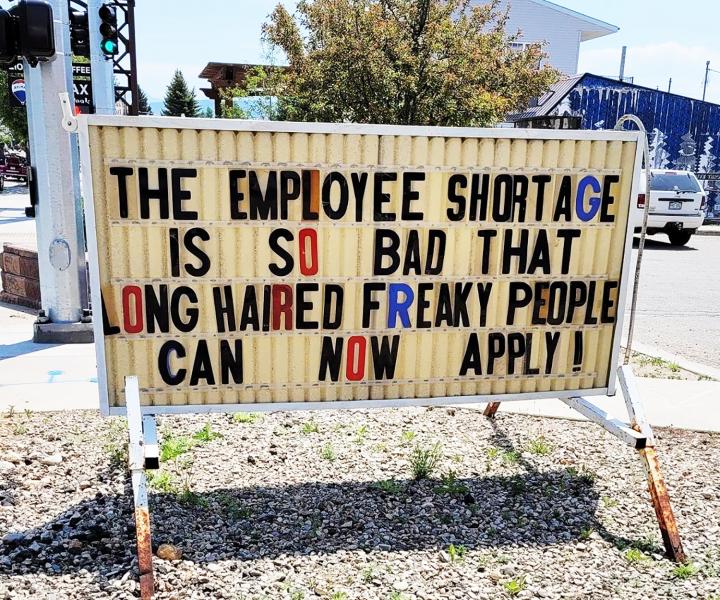 Everywhere you go these days, you'll see businesses that remain closed, following the 2020 Scam-demic and the Leftist coup of our nation during what Biden called
"the most extensive and inclusive voter fraud organization in the history of American politics."
Of course, the mainstream media, the most popular social media sites, YouTube and most other online sources will cover for the current
RES
ident of the White House, saying it was merely a "slip of the tongue," and that Biden meant to say the exact opposite of what he actually said. What else is new? But I digress.
Many of the businesses that
are
open now have limited hours. They're closed part of the week, and when they
are
open, they have reduced hours of operation. Most fast food joints still have their dining rooms closed — it's drive-through only. I expect this to remain as the "new normal." After all, they're still raking in the same amount of money. But now they don't have to pay workers to clean the dining room, stock the dining room supplies or tend to dine-in patrons' needs. You just get your food in a bag and eat it in your car.
And everywhere I go, I see signs begging for employees. I've spoken to many business owners and managers over the past few months and their bigg ...