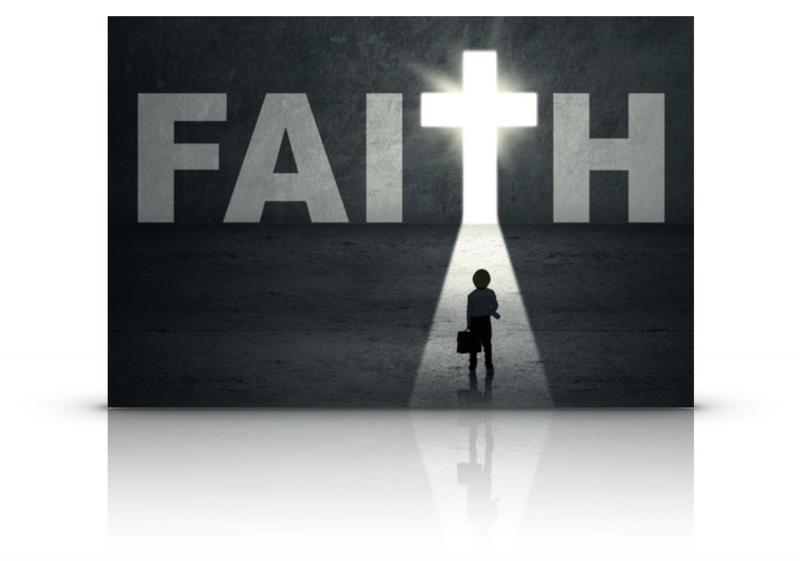 Complimentary Story
You have probably heard the verses Ephesians 2:8-9 several times in your life —
"For by grace are ye saved through faith; and that not of yourselves: it is the gift of God: Not of works, lest any man should boast."
These two verses, and many others in Paul's epistles, tell us that the proper response to the gospel today is faith alone.
The reason we are called to have faith alone is because God is extending His grace toward all nations due to the fact that Jesus Christ has already fully paid the price for our salvation through His death, burial, and resurrection; therefore, righteousness is available for all who believe. This is what Romans 3:21-27 declares to us:
"But now the righteousness of God without the law is manifested, being witnessed by the law and the prophets; Even the righteousness of God which is by faith of Jesus Christ unto all and upon all them that believe: for there is no difference: For all have sinned, and come short of the glory of God; Being justified freely by his grace through the redemption that is in Christ Jesus: Whom God hath set forth to be a propitiation through faith in his blood, to declare his righteousness for the remission of sins that are past, through the forbearance of God; To declare, I say, at this time his righteousness: that he might be just, and the justifier of him which believeth in Jesus. Where is boasting then? It is excluded. By what law? of works? Nay: but by the law of faith."
Both Romans 3:27 and Ephesians 2:9 reminded us that we have no reason to boast in what we have done, for the quality and quantity of our good works will never be enough to merit the perfect righteousness of God. So, God sent Christ to provide for us His very righteousness through the rule of faith. Notice Romans10:9:
"That if thou shalt confess with thy mouth the Lord Jesus, and shalt believe in thine heart that God hath raised Him from the dead, thou shalt be saved."
This verse tells us that we are required to acknowledge our salvation has been provided by God through Christ and to trust this fact.
Romans 10:13 states,
"For whosoever shall call upon the name of the Lord shall be saved."
In other words, any individual who turns to God in faith will be saved from sin and spiritual death based upon the finished work of Jesus Christ.
In the letter to the Galatians, Paul expresses concern for what he was hearing of the Galatian church. He feared that they were adding works to faith in order to maintain their salvation.
"I desire to be present with you now, and to change my voice; for I stand in doubt of you."
(Galatians 4:20). Also,
"Christ is become of no effect unto you, whosoever of you are justified by the law; ye are fallen from grace. For we through the Spirit wait for the hope of righteousness by faith."
(Galatians 5:4-5).
Sure, good works are to follow our salvation, but are not done to attain or maintain eternal life. This is why Ephesians 2:10, after saying we are not saved by works, says,
"For we are His workmanship, created in Christ Jesus unto good works, which God hath before ordained that we should walk in them."
God has saved us and secured us to do His work here on earth. And, even as we are called to serve, God will continue to work in us and through us.
"Being confident of this very thing, that He which hath begun a good work in you will perform it until the day of Jesus Christ."
(Philippians 1:6). From the time of our salvation until the time of our eternal deliverance, we enjoy unlimited access to the riches of the Lord (Ephesians1:3-10), eternal security (Ephesians 1:13-14), and assurance of His eternal love (Romans 8:34-39).
To think that we could somehow earn salvation outside of faith alone is a rebellious spirit against God's grace toward you (cf. Romans 9:32; 10:3). Salvation cannot be offered by grace while also being earned through works, and today "faith is counted for righteousness" (Romans 4:4-5).
There is nothing left for us to earn to have eternal life, for Jesus paid it all. What is required for you to be saved and on your way to heaven is to accept by faith alone in Christ's death, burial, and resurrection the eternal life God offers to you. Today, place your faith in Christ's work alone!
BEREAN BIBLE INSTITUTE
PO Box 735
204 S 7th Ave.
West Bend, WI 53095
www.BereanBibleInstitute.org
E-mail: BBI@BereanBibleInstitute.org