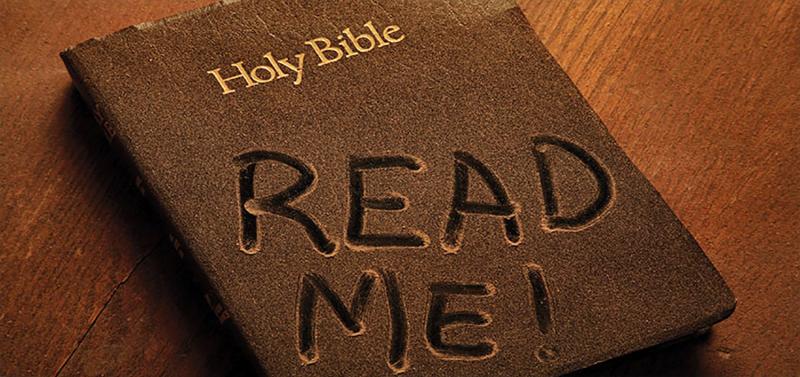 Complimentary Story
"But He answered and said, "It is written, 'Man shall not live by bread alone, but by every Word that proceeds from the mouth of God.'"
(Matthew 4:4 ESV).
The above verse is quoted by Jesus when Satan tempted Christ to use His power to create to satisfy the needs of His flesh rather than to use His power to bring God the glory for doing the Will of the Father. The verse which Christ quoted to Satan comes from the following verse in the book of Deuteronomy :
"And He humbled you and let you hunger and fed you with manna, which you did not know, nor did your fathers know, that He might make you know that man does not live by bread alone, but man lives by every Word that comes from the mouth of the Lord."
(Deuteronomy 8:3 ESV).
It is interesting to me that in a day and age when we see the cheap and unbiblical prosperity Gospel being espoused by many, that here is a clear case of Jesus Christ quoting Scripture which very clearly states that at times God humbles us, even allows us to hunger, that He might feed us with the feast of Truth we find within the pages of Scripture. God took the Israelite slaves and freed them from Egypt, but that was the easy part. The harder part was to free them from the thinking they had become enslaved by.
The nation of Israel wandered in the wilderness for forty years before they finally were allowed to enter the promised land. Israelite spies were sent out to assess the situation in the promised land. When the spies returned with their report, they were frightened by the occupants of the land when they should have trusted and feared the God who delivered them from Egypt, parted the Red Sea and sustained them in their desert journey.
Rather than recognizing the power of God to do what He promised them He would do and seeing that He was more than capable to deliver them, they saw with the sight of a carnal man. We are often tempted to trust only in our ability to provide for our needs, and like the spies we seem to see the things that we can not conquer rather than being like Joshua and Caleb and seeing the God who delivers us and sustains us with His Word.
If we want to have the kind of faith that will allow us to feast upon the Word of God, we must trust in God to fulfil the promises that HE has laid out in Scripture for us to be partakers of. Sadly, we can neither know those promises or partake in them if we are not willing to be in the Word. You and I would not expect to live a healthy and energetic life if we ate only once a week, so why do we expect to have a healthy Christian walk when we only show up to be fed once a week at Church? As a young minister I remember when the senior pastor of the church I was serving at was confronted by a parishioner who said that she was not being fed at the church. I remember his answer was simple but profound, he said to her, "If you want to be fed you have to show up at the table." I can unequivocally say to you that if you expect to succeed at this walk and grow in your faith you must show up at the table, and you must feast on the Word of God every single day. We can not live by bread alone; we must feast upon the Word of God daily.
Oh, that we would hunger and long for the Word of God like we long for homemade bread or fresh biscuits from a hot oven. Oh, that we would long for the promises stored up and laid out in the pages of the Holy Scriptures like we long for a good home cooked meal. I wish we returned to feast upon the Word of God like we return to our favorite buffet line. I pray that we would feast upon every Word that comes from the mouth of Jesus and is stored up in the pages of Scripture. May we repent of our gluttony, our error and rebellion and feast upon HIS WORD! May we HUNGER and THIRST for the instructions, promises, corrections, wisdom and teachings of our Lord and Savior Jesus Christ! May we pray with every breath and meditate on HIS WORD every moment, waking or not, that we might be guided and led by the KING OF KINGS and the LORD OF LORDS.
Email:
AliveMinistriesUSA@gmail.com