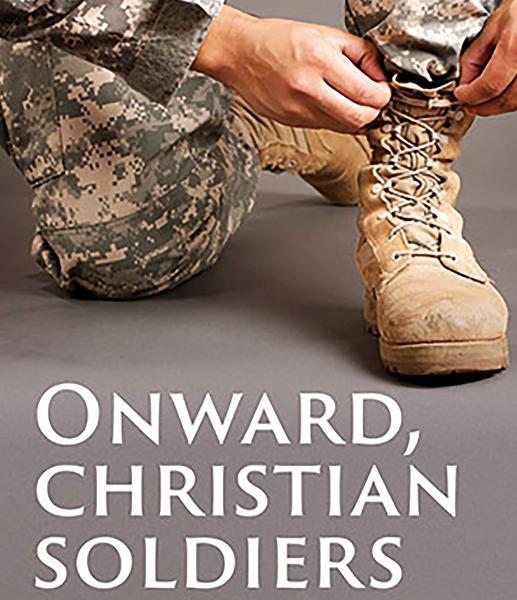 Complimentary Story
We need an army of disciples…and we need them now. Yes, for "such a time as this" we need bold, faithful followers of Christ.
Those opening lines could have been applied when the book of Acts was lived-out. It was a time of religious and political challenges. Those who boldly preached the resurrected Christ put their freedom and life on the line. The "tribulation" Jesus prophesied (John 16:33b) was a reality for those first disciples.
Today we face similar challenges. We find a vacillating Church in the midst of a corrupted culture. There are internal debates and division. Pilate's question — "What is truth?" (John 18:38a) is also a common query today.
Deep spiritual issues are before us, tied, largely, to the agenda of "individual rights." Hot topics include "gender choice" and "sexual orientation." There is an aggressive effort to cancel the voice of the Bible and the Church.
Christ's voice is viewed as offensive and oppressive. His "truth" is seen as irrelevant and outdated.
What a critical time for Word to be shared. The truth is that its power and relevance is still present. It needs a passionate voice for real impact.
It was Jesus' intentional plan for equipped disciples to be that bold voice. Like Peter and Paul in the book of Acts, we need passionate voices today — those who will share "truth with love" (Ephesians 4:15a).
We need to be known for our love — a defining element of being Christ's disciples (John 13:34-35). In contrast to the presumption that we are homophobic and anger messengers, we need to take the lead in sharing compassion. Like Christ we are to do this without abandoning the truth and the Gospel of hope.
Our Christ-centered message is essential so that the "abundant life" He promised (John 10:10b) can be gained and lived-out.
God planned for you to be a bold witness — for "such a time as this." May the love of Christ be your hope…a hope shared with a desperate world.
Now is the time for your voice to be heard! Christ is coming back…soon!
Pastor Dan Kohn
Author of Discipleship In The Postmodern Age
(715) 610-2400 / RevKohn@gmail.com