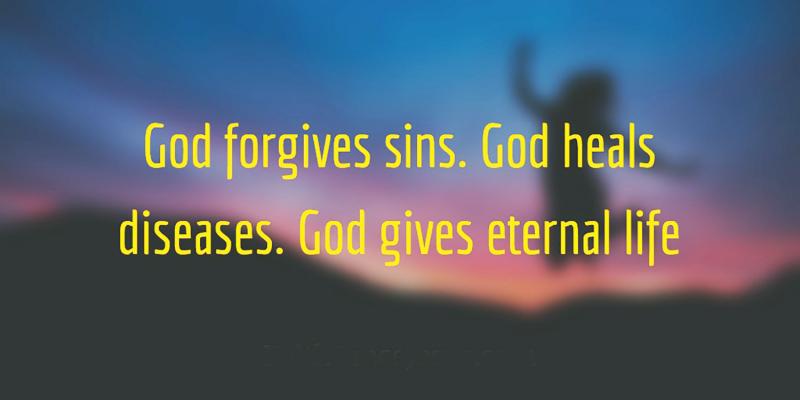 In "The God of the Bible Who Is, Part 1," we gave some attributes of Allah, the god of Mohammed, which belong to Satan himself. However, the God of the Bible is never "WAS" but is always "IS" – yesterday, today, and forever. Our God is the unchangeable God. In this article, we will continue to show the exact opposite natures of the God of the Bible and Allah in the Qur'an.
Allah, the god of Islam, is a god who loves war and those who will fight for him. See Qur'an 61:4. However, we read in the Bible that God loves those who love their enemies and also loves those who forgive others seventy times seven. We see this in Matthew 18:21-22:
"Then came Peter to Him, and said, 'Lord, how oft shall my brother sin against me, and I forgive him? 'Till seven times?' Jesus saith unto him, 'I say not unto thee, until seven times: but, until seventy times seven.'"
Once again the opposite is true about Allah as we read in Qur'an 9:80: "Ask forgiveness for them, or do not ask forgiveness for them; if you ask forgiveness for them seventy times, so Allah will not forgive them…."
According to the Bible, not only does God forgive us but He also commands us to forgive those who sin against us. We read in Luke 11:4a:
"And forgive us our sins; for we also forgive every one that is indebted to u ...