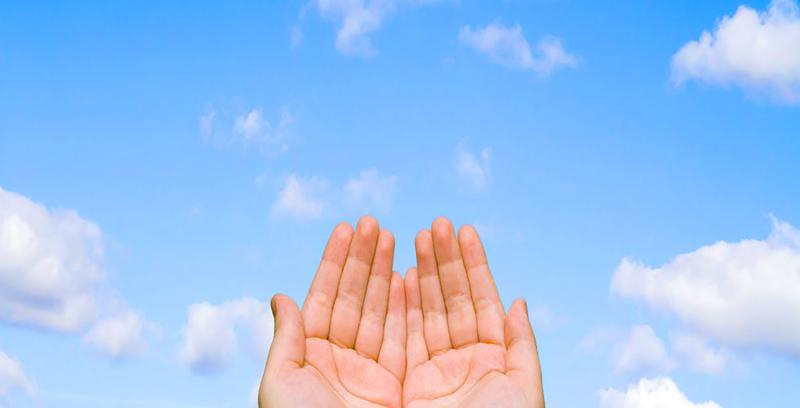 Complimentary Story
When my kids were little, one of their favorite things to do was to create. They would build toy villages with stories around them, write books about their favorite animals, or sing songs. It delighted them to come share their newest creation with me. I believe this desire to create and share is a God-given gift. We were created by The Word of Life to use our words to create and bring life.
This past weekend, I had two unique live music experiences. Here in north Georgia, where I live, people are clearly ready to get back to a more "normal" life as evidenced by the 15,000 spectators that gathered at a nearby small-town outdoor amphitheater to hear a Fleetwood Mac cover band. The energy was palpable as thousands of lawn-chair toting fans packed the park. Even the band was amazed at the turnout, having sung to a whopping crowd of 80 the night before. Using their instrumental and vocal talents, the group created an amazing and fun-filled Saturday evening for all those present.
The following morning, a local church that our family has been visiting, hosted an outdoor worship service. The weather was idyllic, blue skies and sunshine with a slight breeze; the congregation was engaged, about 50 of us. The band began with a reading from Psalm 95 and a reminder to praise the Lord no matter the circumstances. Following their first song, the lead singer shared that the drummer had just lost his pregnant niece and her baby that morning. The reality to praise, no matter the circumstances, seemed to take on a new significance. You could tangibly feel the presence of the Holy Spirit, the Comforter, as we continued to sing. A small group, in comparison to the night before; untrained voices, no lights or smoke...just praise to the One who deserves it.
I couldn't help but think how pleased God was with the fragrance of our praises rising up to His throne that quiet morning. We did not sing with the same skill as the group the night before, and we were certainly smaller in number; but God was glorified. Just as my children used to delight to bring their stories and songs to an audience of one; I know there was great joy that morning as our Heavenly Father received glory from the words He created us to speak and sing.
Do not be deceived by numbers, friends. God will have His glory whether it is a group of 15,000, a group of 50, a single soul, or the rocks themselves crying out. And as I began to compare the two events, the Holy Spirit began to show me what I could learn from my secular evening with 15,000 aficionados and my quiet morning with 50 Brothers and Sisters.
We each have a stage in this life. We each have an audience. And the words we speak are our song; which may or may not glorify our God, but always hold the potential to do so.
For some, their stage is their home, with an audience of littles listening daily for a word of encouragement. For some it is their job, with an audience of coworkers observing. For some the stage is an organization or a cause, with an audience expecting influence. For some the stage may be a pastor's pulpit with a flock hungry sheep showing up each week to be fed.
But God is not impressed with the size of our stage, for He prepared the place for us to stand in advance. (Exodus 23:20 ESV "Behold, I send an angel before you to guard you on the way and to bring you to the place that I have prepared.")
And God is not concerned with the size of the audience, for He cares about the One. Matthew 18:12-13 ESV,
"What do you think? If a man has a hundred sheep, and one of them has gone astray, does he n ot leave the ninety-nine on the mountains and go in search of the one that went astray? And if he finds it, truly, I say to you, he rejoices over it more than over the ninety-nine that never went astray."
But God is deeply focused on our "song" – the words we speak and the message we share with others. Is He glorified by our song? Are others edified? Ephesians 4:29 ESV,
"Let no corrupting talk come out of your mouths, but only such as is good for building up, as fits the occasion, that it may give grace to those who hear."
We each have been given a stage, an audience, and a song to sing. You may have 15,000 who come to hear you, or you may have 1. Don't concern yourself with the numbers, rather, focus on your song...does it glorify God and edify your audience? Your stage may be larger than some and smaller than others. Those who hear you may be many or few. Speak words of life where God has given you a stage and an audience, not concerning yourself with their number; but delighting yourself to "sing a song" that glorifies God and edifies others. Just as a parent delights to listen to their children's creation, so too, our Father God delights to see us follow in His footsteps – using our "song" to bring light and life to the world around us.
Isaiah 42:10, 12 (ESV),
"Sing to the Lord a new song, His praise from the end of the earth, you who go down to the sea, and all that fills it, the coastlands and their inhabitants...Let them give glory to the Lord, and declare His praise."
Chris McMahan
Email: Happy1970@icloud.com