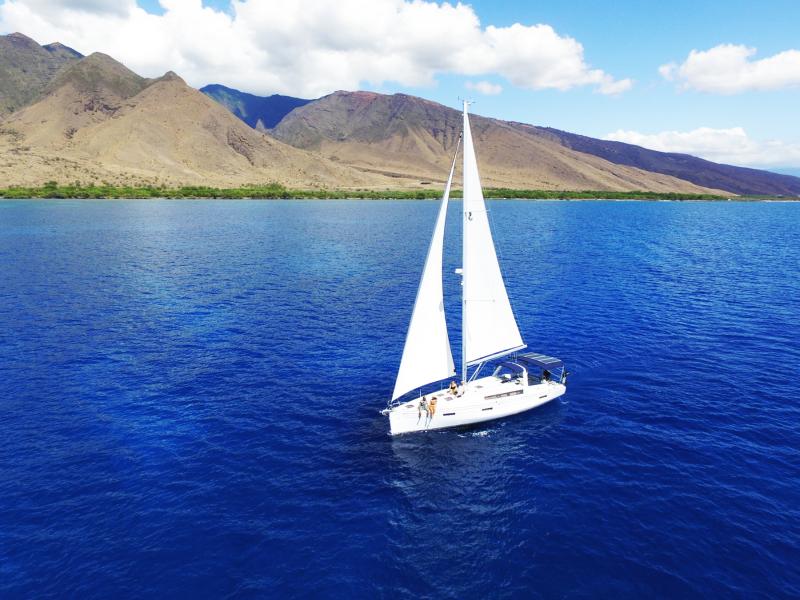 Complimentary Story
"…I'd say you'll do best by filling your minds and meditating on things true, noble, reputable, authentic, compelling, gracious — the best, not the worst; the beautiful, not the ugly; things to praise, not things to curse."
Philippians 4:8 (MSG).
Are you haulin' sailboat fuel? One afternoon a friend of mine stopped at a rest stop and parked over near the big rigs. While sitting at a picnic table, he noticed a flat bed trailer truck with what appeared to be an empty load on it. As the driver of the truck passed by him, my friend asked, "whatcha hauling bud?" And with a deadpan face, he replied, "sailboat fuel..." then walked on.
My friend looked back at the empty trailer and wondered to himself, "sailboat fuel…hmmm!! Never heard that one, before." And then it dawned on him. Chuckling to himself, he realized the driver's meaning…sailboat fuel…hauling nothing but air, an empty load.
So what are you hauling in that long trailer of your mind today…Could it be "sailboat fuel" too? Just a trailer full of thought attacks coming from the illusions of your mind, that amount to nothing more than an empty load of air! Jesus said, "If you're tired of haulin' that heavy load, Come unto Me, and I will give you rest."
I hope that what I've learned from haulin' "sailboat fuel" encourages you to drop your trailer full of "sailboat fuel" and fill your mind with things that are true, lovely and worthy of the long haul…along the way!!
Are you a worry-hauler? Is "sailboat fuel" jack-knifing your mind? Could any of your worrisome loads be too heavy for God's scale? God knows your 10-20 good buddy! so…
"Don't fret or worry. Instead of worrying, pray. Let petitions and praises shape your worries into prayers, letting God know your concerns. Before you know it, a sense of God's wholeness, everything coming together for good, will come and settle you down. It's wonderful what happens when Christ displaces worry at the center of your life."
Philippians 4:6-7 (MSG).