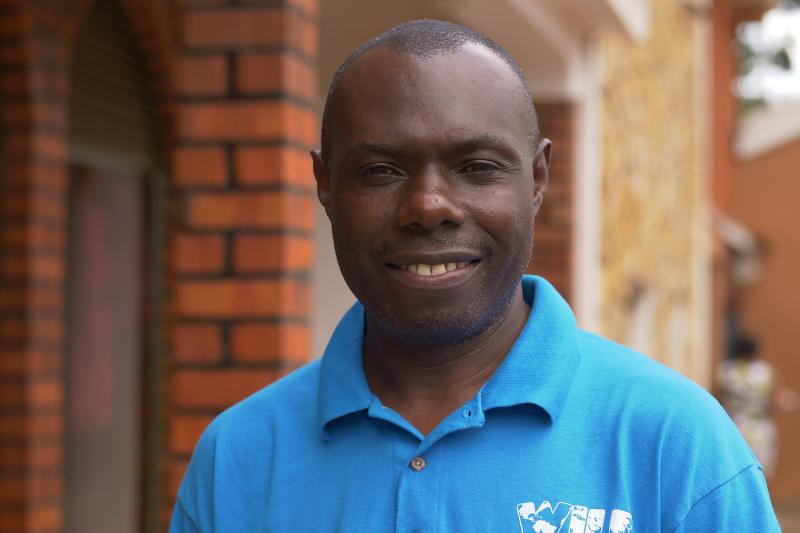 Complimentary Story
Wise Intentional Leadership Development is now a household name across Zambia amongst youth and adults from various walks of life. Zambia is located in the Southern African region bordering eight countries and is predominantly a tropical region with lots of forests, water bodies, wildlife and the famous Victoria Falls.
Zambia today boasts of a population of 18 Million (estimate) after its independence from Britain in 1964. It is a sovereign state run by a democratically-elected President who has executive powers. In 1991, the then President declared Zambia a Christian nation and it remains so. It is estimated that 75% of Zambians are professing Christians whereas 25% encompass other religions. Today, however, Zambia has seen a rise in Islam, which is spreading like wild fire and is a cause of concern.
Like many other countries, Zambia faces numerous challenges primarily arising from bad governance. This is true because of the John Maxwell's saying "everything raises and falls on leadership." Corruption, poverty, unemployment, disease, youth delinquency, lack of basic needs such as clean drinking water, food, clothing and shelter remain a huge problem. If all these problems are largely generated by serious leadership problems in government, the church, families and all, then WILD comes in handy. From 2001, when Mike Prom was burdened by God to come to Africa, WILD has immensely impacted Zambia in so many respects. In Zambia, the spiritual leadership training material has been taught to an estimated 4000 people including youth, women and men. The content has been life changing in an effort to raise leaders for all spheres to impact generations.
In Zambia, we run an active Youth leadership training program that targets those in high school and University. This key population using spiritual leadership and other homegrown training materials have benefitted greatly as WILD seeks to shape their spiritual, moral, and leadership capacity. Through the financial support from WILD, we ran youth camps and satellite outreaches for young people. The effort is made on emphasizing the importance of spiritual leadership that is God-honoring. In addition, through our youth ministry training, we empower youth leaders to reach youth holistically. We recently designed the Young Women Mentorship Program, whose approach is to help girls appreciate their God-given social, economic and spiritual potential. This helps lower their vulnerability to illicit vices such as transactional sex that exposes them to HIV/AIDS and unplanned pregnancy. The challenges, however, remain as we have not been able to reach the youth in rural areas, particularly younger women who are prone to early marriages. This is largely due to limited finances. However, from our youth program we can boast of an Alumnus of 2000 youths who have been through our training program. These will certainly be leaders in the public and spiritual sector of society in a few years to come.
Though Zambia boasts of being a Christian nation, its Church has been one of the weakest across Africa. This is largely so because of nominal Christianity. This is because of bad or lack of discipleship that eventually has produced poor leadership. Majority local church leaders remain untrained and lack necessary leadership skills. For example, my denomination of a 100,000 membership with 1000 local churches has only 100 trained Pastors. WILD, therefore, has targeted both the trained and lay leaders with spiritual leadership material. This provides for hands on spiritual leadership training from which many lay leaders especially have benefitted.
WILD realized the need for family outreach in order to strength the most basic unit of society. The story of Joseph in the Bible shows us how he started with his training from home. It is true of our Lord Jesus too, who equally came through a family set up. This effort, though disrupted by COVID 19, helped us make strides in reaching out to families. Spiritual leadership must be taken to the most basic unit of society – the family.
The advent of COVID 19 helped WILD in Zambia innovate new ministry initiatives for discipleship training supported by the International office. We embarked on one-on-one mentorship and discipleship programs. This effort has helped our network to maintain presence among young people and adults. Discipleship is key to a stronger church, later on a better society. Conversely, COVID 19 has generated numerous physical needs. WILD has been able to help the vulnerable get basic supplies during this difficult time. Zambia remains on the "red list" of COVID affected countries and the needs remain.
Finally, as WILD continues to grow across the globe the financial strain on the International office is eminent. The idea of self-sustainability projects across countries will go a long way. Zambia, with its seed fund received and invested, will be one of the few countries to begin paying back so other countries benefit too. This will help reduce dependence on the international office and help WILD to grow beyond its current limitation.
To learn more about WILD, head to
www.wildleadership.org
.
CONTACT:
Mike Prom, International Director,
Wise Intentional
Leadership Development
P.O. Box 662 • Rhinelander, WI. 54501
715-367-9453
www.WildLeadership.org