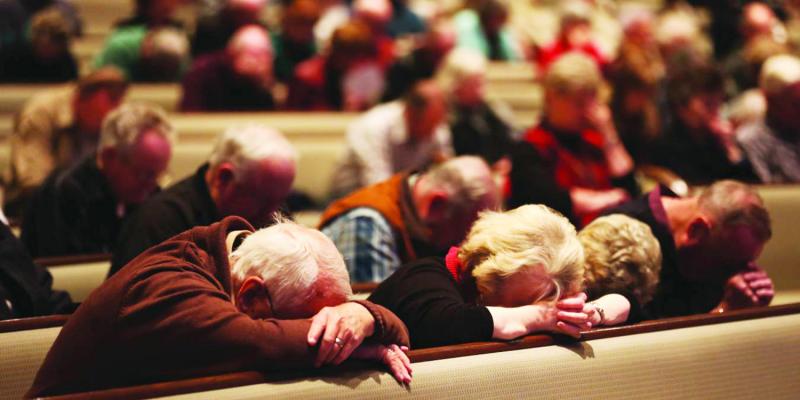 This prayer was originally written on January 27, 2012 and I posted it on February 9, 2012 under the title, "A Prayer for Revolution." The "Revolution" I identified was one of a spiritual nature. A lot has happened since that time, both in the Church in America and the country. Unfortunately, much of what has transpired in these years has further dragged the Church and country downward into the cesspool of sin and godlessness that has further separated us, as a Christian body and nation from the God of our founding and foundation.
Once again, I submit this prayer, with some additions, but under the title of "A Prayer for Repentance." Please feel free to share it far and wide. America and the Church in America desperately need a change of heart and a full return to Almighty God, or both will suffer greatly in the years ahead.
A Prayer for Repentance
"If My people who are called by My name will humble themselves, and pray and seek My face, and turn from their wicked ways, then I will hear from heaven, and will forgive their sin and heal their land."
(2 Chronicles 7:14).
Heavenly Father, in the name of Your Beloved Son, Jesus Christ, the Lord and Savior of all who will accept His sacrificial work on the Cross of Calvary, I fervently pray that you send a spiritual revolution upon America.