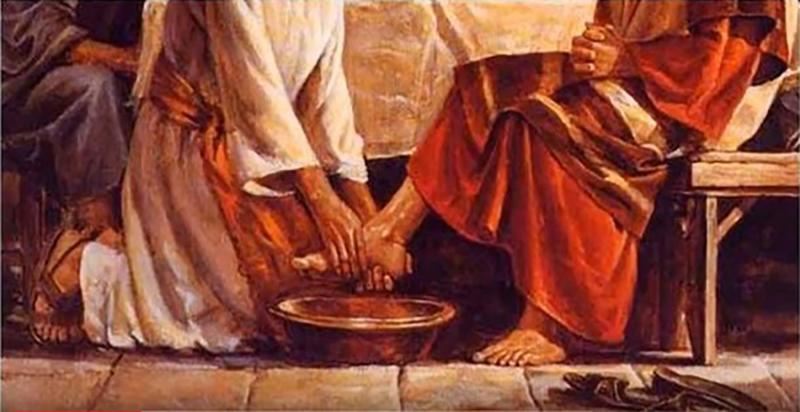 Complimentary Story
"For this reason, because I have heard of your faith in the Lord Jesus and your love toward all the saints, I do not cease to give thanks for you, making mention of you in my prayers."
(Ephesians 1:15-16 ESV)
We have love for one another as believers; it's one of the most profound things of the faith and it is both a visible and tangible proof that we are new creations in Christ Jesus. We can minister to believers around the world who are persecuted and in need, pouring into one another's lives through prayer and encouragement. We know that the love of Christ Jesus for the body, and the love we share because of our relationship in Christ Jesus is of particular importance and value to us as believers. It binds us together and it demonstrates to the world that we are different, we are changed because of Christ and His love in us is a result of it.
We know that the greatest commandment is to love God and love your neighbor. It sums up all of the ten commandments, and provides a simple, clear and very practical recipe for successful Christian living. In Matthew, our Lord Himself answers the question about which is the greatest commandment,
"'Teacher, which is the greatest commandment in the Law?' Jesus replied: 'Love the Lord your God with all your heart and with all your soul and with all your mind. This is the first and greatest commandment. And the second is like it: Love your neighbor as yourself. All the Law and the Prophets hang on these two commandments.'"
(Matthew 22:36-40 ESV)
In Ephesians 1:15-16 we see this love for God on display as love toward the brothers and sisters manifesting as prayer, because love brings with it compassion and concern for one another's well-being. This same sentiment, or reason for Paul praying for the believers in Ephesians can also be seen in Colossians 1:4 and 1:9 but let me share the entire passage...
"Since we heard of your faith in Christ Jesus and of the love that you have for all the saints, because of the hope laid up for you in heaven. Of this you have heard before in the Word of the truth, the gospel, which has come to you, as indeed in the whole world it is bearing fruit and increasing — as it also does among you, since the day you heard it and understood the grace of God in truth, just as you learned it from Epaphras our beloved fellow servant. He is a faithful minister of Christ on your behalf and has made known to us your love in the Spirit. And so, from the day we heard, we have not ceased to pray for you, asking that you may be filled with the knowledge of His will in all spiritual wisdom and understanding, so as to walk in a manner worthy of the Lord, fully pleasing to Him: bearing fruit in every good work and increasing in the knowledge of God; being strengthened with all power, according to His glorious might, for all endurance and patience with joy; giving thanks to the Father, who has qualified you to share in the inheritance of the saints in light. He has delivered us from the domain of darkness and transferred us to the kingdom of His beloved Son, in whom we have redemption, the forgiveness of sins."
One major visible proof to others as well as ourselves that we truly are trusting and walking in Christ is genuine love for the brothers and sisters in Christ. This is backed up in one of the strongest verses explaining the concept that in order for us to love God we must love our brother. 1 John 4 says,
"If anyone says, 'I love God,' and hates his brother, he is a liar; for he who does not love his brother whom he has seen cannot love God whom he has not seen. And this commandment we have from Him: whoever loves God must also love his brother."
(1 John 4:20-21 ESV)
It is interesting that not only is this a proof by which the rest of the world can see that the change resulting in a true conversion by grace through faith in Christ alone in us is real, in that we love God by loving the brethren — but also it is an internal test by which we can measure ourselves. Our prayer life says more about our spiritual life than we may think. We can all learn a lesson about the power and need of prayer. What does your prayer life say about your spiritual life?
Email:
AliveMinistriesUSA@gmail.com