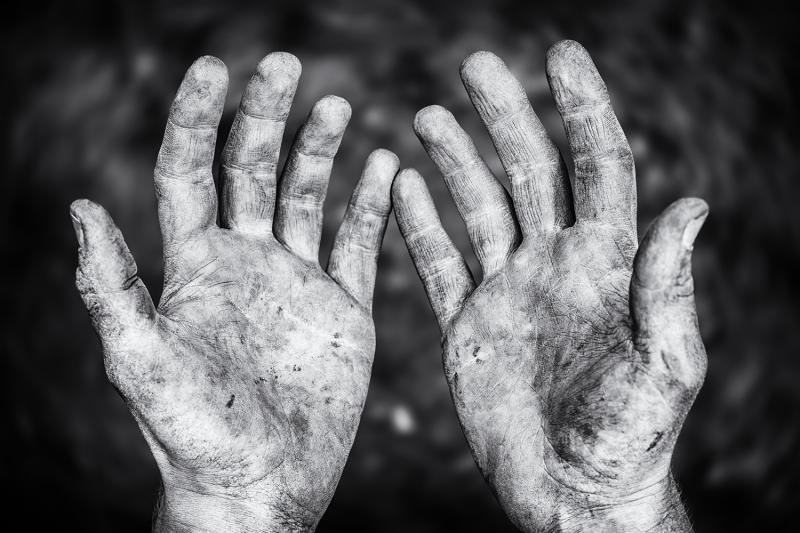 Complimentary Story
"But thanks be to God, which giveth us the victory through our Lord Jesus Christ. Therefore, my beloved brethren, be ye stedfast, unmoveable, always abounding in the work of the Lord, forasmuch as ye know that your labour is not in vain in the Lord."
(I Corinthians 15:57-58).
In our last edition (
Wisconsin Christian News
2021 October edition), we were reminded that God has already given us the victory through Jesus Christ. Since Christ is risen from the dead, we have victory over darkness, death, sin, law, and the forces of evil. Now, "because of this," we can live and serve the Savior with thanksgiving to God. We are called to be steadfast, unmoveable, and always abounding in the Lord's work.
To be steadfast is to be solid and firm. I once had an experience with shrubbery that illustrated to me the concept of being steadfast. When we purchased a home in Beloit, Wisconsin, the shrubs out in front of the house had gotten a little overgrown. The only solution was to tear them out and start over with new plants. You wouldn't know it to look at these low growing shrubs, but they had a strong root system. It took us hours of digging around the roots, chopping away at the tap roots, and wiggling the bushes to loosen the dirt. Finally, we had to borrow a truck and chain to pull that stubborn vegetation out of the ground. Even that met with some resistance. We are to be just as steadfast as those shrubs, firm in the victory we have been given in Christ.
Something that is unmoveable is unshakeable and unswayable. You may have played King-of-the-Hill in your younger days. The idea of the game was to establish yourself on higher ground and to not let anyone else knock you off your post. The goal of the game was to remain unswayable on top of the mound as the "king." Similarly, we are not to let anything knock our focus and lifestyle from the victory we possess through the Lord Jesus Christ.
Notice the recipient of these words: WE are to remain stedfast, unmoveable in the work of the Lord. While Paul is emphatic that we are not saved by our works, only by faith alone, Paul doesn't shy away from calling people to service. We are not just a player sitting on the bench, or warriors standing to the side in battle. Each believer is to be actively engaged in the Lord's work. As saints in Christ living in a world system that exists contrary to Lord, we should expect opposition. When opposition comes, our response to this is to be firm and unshakeable in service, for we already have the victory.
Then, the verse moves from reactive instructions to proactive. We are to be abounding, going over the top or above and beyond in our service. I'm sure each of us have worked at a job where we observed employees doing just enough to keep the supervisor off their back. These employees were good at looking busy while the boss was in the room, but could be found goofing off and leaning against the wall when the boss wasn't around. We are not to be doing the bare minimum in our service for the Lord; we are called to go above and beyond in our service.
Unlike our place of employment, we don't punch in and out in service for the Lord. This is why the verse tells us to "always" abound. Don't take the narrow minded approach to the work of the Lord by thinking that we only do the Lord's work in church or that you have to be a pastor or missionary. Every one of us is a full-time minister for the Lord. The Lord has work for you to do at work (good testimony in following rules, hard work), school; with family, friends; and in extracurriculars, hobbies, on internet and in your church.
So, when your schoolmates laugh at you for giving them a Bible, when co-workers get mad at you for mentioning Christ, when family members warn you not to talk about Lord in front of them, or when neighbors think it is a waste of time to go to church on Sunday, don't get discouraged and quit. Remember, that your labor on the Lord's behalf is not in vain in the Lord. The word "vain" means void of effect and fruitless. We won't often see the results of how God used that encounter, that kind word, that moment of comfort, that charitable action, or that loving explanation of the gospel, but we are assured that our work is worthwhile.
As we approach the end of the year, be willing to step out of your comfort zone in faith to serve Him, knowing that He will use the work that you do on His behalf. We have been given a high purpose in Jesus Christ. Don't be moved or swayed from that God-given function; instead, always go above and beyond in service, being assured that the labor we do here will have eternal benefits.
BEREAN BIBLE INSTITUTE
PO Box 735
204 S 7th Ave.
West Bend, WI 53095
www.BereanBibleInstitute.org
E-mail: BBI@BereanBibleInstitute.org