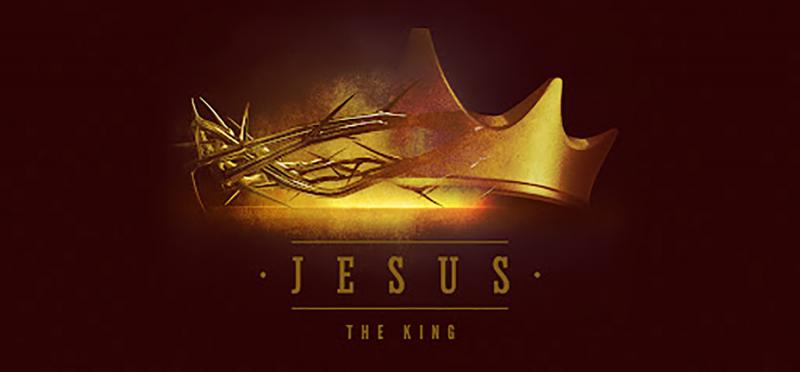 Complimentary Story
Thanks to the progressive, isogesis techniques of modern Protestant evangelists, the next generation's egos have been so inflated with biblical boasts about self-worth that equality and oneness with God have become perceived realizations. Using verses like Genesis 1.27 (made in His image) and John 14.12 (doing greater works than Me), the belief that they possess divine inner-powers that God is simply waiting for them to unleash, becomes justified. Just look at a recent tweet from Steven Furtick from Elevation Church: "Following Jesus doesn't change you into something else, it reveals who you've been all along. What would it be like to see the you that God sees…"
Such perspective nurtures the confidence that true salvation is about finding ultimate personal meaning in this current life. This becomes theologically intertwined with "making a difference in the world" and produces the notion that the right amount of community love, advocacy, and unity will help Jesus' kingdom break-in to "earth as it is in heaven."
The concept that we are, somehow, essential arbiters of sovereign plans, about which not even Jesus will elaborate, (Matthew 24.36, Acts 1.7) is not uncommon. Prosperity gospel guru Jesse Duplantis has asserted our role in prompting Jesus' return: "I honestly believe this…the reason why Jesus hasn't come is because people are not giving (financially) in the way God told them to give. When you understand this, you can speed up the time." Likewise, Dominion theology, promoted by Bethel's Bill Johnson and historians like David Barton, avows that "Jesus cannot come or will not return until the Church has taken dominion by gaining control of the earth's government and societal institutions."
Apparently, Jesus' return is contingent upon our sovereignty?
The Bible reveals the final existential course in that "Christ was offered once to bear the sins of many. To those who eagerly wait for Him, He will appear a second time, apart from sin, for salvation," (Hebrews 9.28) after which there will be "a new heaven and a new earth," (Revelation 21.1) a promised place "in which righteousness dwells." (2 Peter 3.13).
Though it will be a day of salvation for those who have chosen Him, it will also be one of justice, judgment, and reckoning so severe that "the kings of the earth, the great men, the rich men, the commanders, the mighty men, every slave and every free man, hid themselves in the caves and in the rocks of the mountains and said to the mountains and rocks 'Fall on us and hide us from the face of Him who sits on the throne and from the wrath of the Lamb." (Revelation 6.15-16).
Jesus ominously described this day's larcenistic nature in Matthew's gospel: "But, know this, that if the master of the house had known what hour the thief would come, he would have watched and not allowed his house to be broken into. Therefore, you also be ready, for the Son of Man is coming at an hour you do not expect." (24.43-44). Paul's first letter to the Thessalonians reminded them that "you yourselves know perfectly that the day of the Lord so comes as a thief in the night. For when they say 'peace and safety!' then sudden destruction comes upon them." (5.2-3). Peter's second letter warns that the "Day of the Lord will come as a thief in the night, in which the heavens will pass away with a great noise, and the elements will melt with fervent heat; both the earth and the works that are in it will be burned up." (3.10).
In the parable of the faithful and evil servants, Jesus warned that "the master of that [evil] servant will come on a day when he is not looking for him and at an hour when he is not aware, and will cut him in two and appoint him his portion with the unbelievers." (Luke 12.46). Later, He pronounced, "For as the lightning that flashes out of one part under heaven shines to the other part under heaven, so also the Son of Man will be on His day. But, first He must suffer many things and be rejected by this generation. And as it was in the days of Noah, so it will be also in the days of the Son of Man: They ate, they drank, they married wives, they were given in marriage, until the day that Noah entered the ark, and the flood came and destroyed them all. Likewise, as it was also in the days of Lot: They ate, they drank, they bought, they sold, they planted, they built; but on the day that Lot went out of Sodom it rained fire and brimstone from heaven and destroyed them all. Even so will it be in the day when the Son of Man is revealed." (Luke 17.24-30).
Jude 14-15 informs that Enoch prophesied the second coming, saying "Behold the Lord comes with ten thousand of His saints, to execute judgment on all, to convict all who are ungodly among them of all their ungodly deeds which they have committed in an ungodly way, and of all the harsh things which ungodly sinners have spoken against Him." (14-15). Paul joins the dialogue in 2 Thessalonians as he encourages that believers will receive rest "when the Lord Jesus is revealed from heaven with His mighty angels," but also "in flaming fire taking vengeance on those who do not know God, and on those who do not obey the gospel of our Lord Jesus Christ," (1.7-8) "because [God] has appointed a day on which He will judge the world in righteousness by the Man whom He has ordained. He has given assurance of this to all by raising [Jesus] from the dead." (Acts 17.31).
We can't say there was no warning.
What, then, are we to do?
This day "will come as a snare on all those who dwell on the face of the whole earth. Watch therefore, and pray always that you may be counted worthy to escape all these things that will come to pass," (Luke 21.35-36) while we seek "the blessed hope and glorious appearing of our great God and Savior Jesus Christ," (Titus 2.13) in all manner of "holy conduct and godliness, looking for and hastening the coming of the day of God," (2 Peter 3.11-12) as we "keep [our]selves in the love of God, looking for the mercy of our Lord Jesus Christ unto eternal life," (Jude 21) "so that He may establish your hearts blameless in holiness before our God and Father at the coming of our Lord Jesus Christ with all His saints." (1 Thessalonians 2.13).
Christian, "God has called you to His eternal glory in Christ," (1 Pet 5.10) so have confidence that "finally, there is laid up for me the crown of righteousness, which the Lord, the righteous Judge will give to me on that Day, and not to me only but also to all who have loved His appearing," (2 Timothy 4.8) for He will bring with Him the reward and will "give to every one according to his work." (Rev. 22.12).
Hold fast and you will possess the glory of your everlasting King.