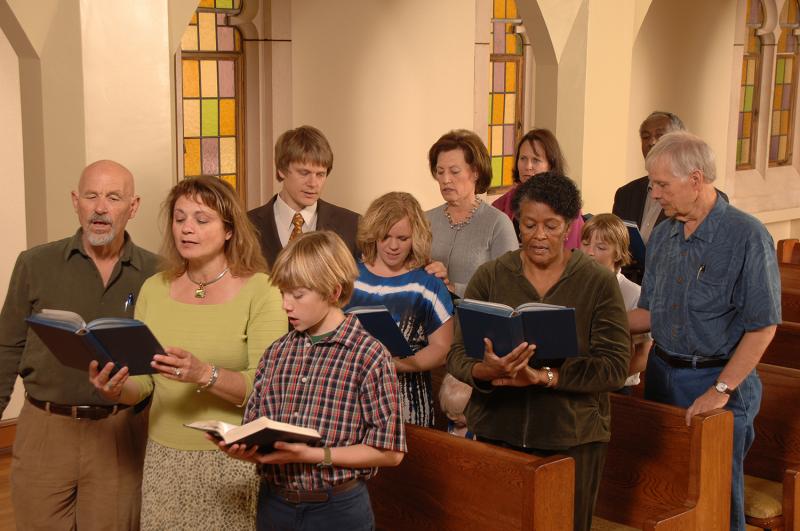 Complimentary Story
All of us who call on the name of Christ should know that we are stewards of one kind or another. We all have gifts of time, assets and abilities which God expects us to use faithfully. Today instead of my usual column "talking law," I want to address those who have been entrusted with musical leadership in church, either individually or as part of a worship team. If you have been given this particular stewardship, it is both a privilege and a responsibility. A privilege because you are called to a task which presumably you delight in doing, and which will hopefully bring delight to many other people as you carry it out. A responsibility because Scripture plainly warns that you will be asked some day, by the One who gave you your talent, to give account for how you used it.
I do not intend to wade into the debate of traditional versus "contemporary" (a/k/a pop) musical styles and which is more appropriate or divinely sanctioned. But I will make the observation, as a classically trained musician who also played in a garage band a long time ago, that quality tunes and quality lyrics are found throughout all styles of music. There is a reason why millennials are familiar with a lot of music from the baby-boomer era; the best tunes from that period are the ones that have lasted. Similarly, there is a reason why many worship songs written years ago in a "higher" style are no longer sung, even in churches that have retained their hymnals; the music and/or the lyrics were simply not of lasting quality. The 1984 movie "Amadeus" illustrates this point – quality transcends time. Therefore, regardless of the style desired by a church body, one of the worship leader's primary tasks is to identify music and lyrics that are of sufficient quality to take root in peoples' minds and to be worth the effort of learning. Are the melodies such that people are going to be singing them and/or processing them in their minds on a Monday morning? And are these the best available words to be bouncing around people's minds on a Monday morning?
But just as importantly, whatever style is adopted, worship leaders should always remember that most or nearly all of the time, their stewardship is to facilitate worship on the part of the congregation and to avoid creating any impediments or roadblocks to such worship. Sometimes congregants may feel encouraged to simply stand passively and listen or meditate to soft music from a worship team. I make no comment on whether this is good, indifferent or life changing, but I am addressing the more common situation where most of the people in church are expecting to raise their voices in song. And I have been in way too many settings where the song leader has insisted on singing in a key that fits well for their preferred range (in the case of a male, very high and in the case of a female, very low). Nearly always when this happens, most of the men in the church are excluded from singing because they simply cannot hit those notes. And a lot of the women don't sing either, perhaps because the men don't. This isn't just a theoretical concern on my part; I have repeatedly seen song leaders crooning away while the majority of the congregants stand around with mouths half open and eyes glazed, plainly excluded from the process.
One worship leader defended this by saying he felt "more anointed" when he sang high. Let's not hide behind buzzwords; what you call "anointed" is probably just a way of saying it's more fun to sing up there. But if it excludes other people from worship, your "anointed" singing is an act of indifference to the needs of the people you are supposed to lead. It might even indicate selfishness on your part.
Such poor stewardship by the worship leaders does not have to be this way. I have also been in worship settings, past and present, where the lyrics were memorable, the tunes were singable, and where the choice of keys were such that the congregation could readily join in - and they do. But unfortunately the former situation seems to have become the rule rather than the exception.
No doubt any worship leader reading these comments will aver that they understand the distinction between worship and performance; if so, they should be asking themselves "do I see whole hearted participation on the part of everyone in the sanctuary?"
Attorney David Wells,
McLario, Helm, Bertling & Spiegel, S.C.
N88 W16783 Main St.
Menomonee Falls, WI 53051-2890
Tel: (262) 251-4210
McLario.com